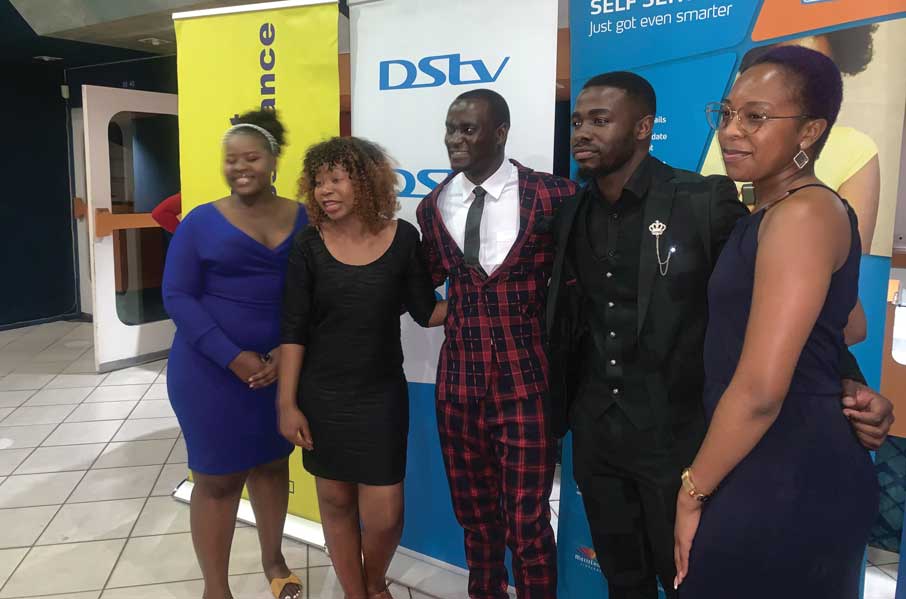 BY SHARON SIBINDI FILMMAKER Tendai Maduwa has bemoaned the poor film culture in the country with his latest production — The Villager – which was premiered on Friday in Bulawayo and was poorly attended.
Produced by Roots Press and Studios, the production was supported by MultiChoice Zimbabwe, Moonlight Funerals Services, Labour Digest, Urumaya and Grace Christian Church, among others.
The event dubbed The Red Carpet Glamour saw a few people attending the premiere where some tickets were rated US$50 and US$30 among others.
The few people who attended managed to watch an interesting life journey of Maduwa where a cinema version was premiered.
This was a way to see how the audience will react to it. The final project will be screened on DSTV Zimbabwe end of September.
In the film, The Villager— Maduwa is seen in search of himself and the production is based on his true life events from birth where he lost his mother at eight months and his father when he was nine years old.
He then moved from the village to stay in the streets of Harare. Maduwa then fights his way out of the streets, sends himself back to school, university and then out of the country.
Maduwa who said is based in California in the United States where he is into film, told Standard Style that the film culture in Zimbabwe leaves a lot to be desired..
"From the other premiers I have seen and watched, I would say this was actually well attended and it's not because they are bad producers or bad content itself, people are not yet exposed to out content," he said.
"They don't have platforms to watch film, it's understandable because we don't have distribution channels. We don't have a film structure, we don't have a film commission, film systems that enable our followers, viewers to access to films."
Maduwa said producers have a lot of content and he has a database of producers who have content that can sustain any TV channel for two years that are stuck in the hard drives.
MultiChoice Zimbabwe team leader, Sharon-Ruvimbo Mutsikwi, who spoke on behalf of MultiChoice Zimbabwe public relations officer Elizabeth Dziva, said her organisation was always delighted to support the growth and development of film-making in this country.
"So we are pleased to be able to provide support at this event for another Zimbabwean production, The Villager," she said.
"This is the second occasion on which we have been able to support the director, Tendai Maduwa, having done so with Lord of Kush in 2019."
Mutsikwi said the wealth of film-making talent in Zimbabwe was enormous and it was exciting to see the range of work being produced.
"The DStv platform is one of many that help showcase this work and we look forward to a continued outflow of productions on all of these platforms in coming years," she said.
Related Topics