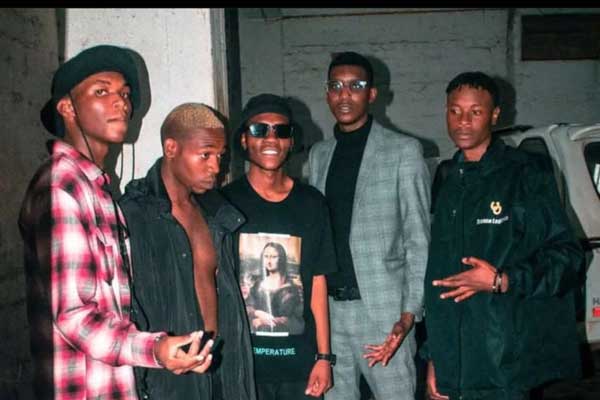 BY MPUMELELO MOYO IN an effort to fight gender-based violence (GBV) through art, local amapiano group, Yano Gang recently released a single titled Umshayelani? which calls for tolerance between men and women.
Umshayelani? by a Bulawayo-based band is a question thrown at men who physically abuse their partners.
To help increase awareness against GBV, the band has been going around Matabeleland South and Bulawayo performing their latest song.
One of the band members, Delan Magwala said it was important for society to promote peace and recognise the struggles that women go through every day.
"We were initially all boys when we started, but the group disbanded and when we regrouped, we brought in a female. She is more of the queen mother as that is the nature of women, they take care of everyone," he said.
"Our band is made up of myself, Bukhosi "Diablo" Moyo, Ntando Dube, Tanaka Makara, Hela Sibanda and Andile Moyo."
Yano Gang also has another song titled Int'Eykhalakahle that is receiving massive airplay on local radio stations.
Diablo said the music industry was tricky because it is about who you know to be given a platform to showcase your talent.
"We have faith in God, our fans and our hard work which is paying off as we have now secured a collaboration with rising Nigerian singer BadBlaze. People should watch this space," he said.
Formed in 2019, Yano Gang gained recognition after the band did a memorable performance at the funeral of late multi-award-winning rapper Mgcini Calvin Nhlizyo.
Popularly known in the showbiz as Cal_Vin, the rapper died aged 35 on October 24, 2020 from injuries sustained during a road accident.
Follow us on Twitter @NewsdayZimbabwe