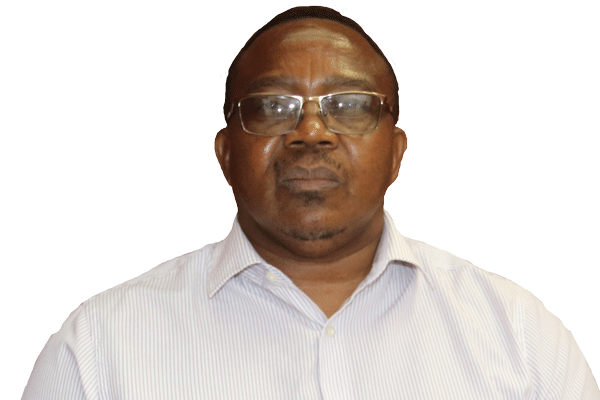 BY PROSPER TINGINI
Confusion still reigns throughout the Christian sector about who Jesus Christ is and what he stands for. In our interpretations or misrepresentations of the true Christ, we have come up with different opinions and titles which have formed some basis of different beliefs of varying doctrines about what Jesus Christ personifies. Christianity still remains polarised in its views of Christ and of his purpose. For this reason, Christianity remains in tatters, hence the proliferation of thousands of Christian sects pulling in different directions and at variance with one another. There is an urgent need for a spiritual force that can generate an inertia of unity among the splintered groups of the Christian faith.
A focus on the spoken words of the Heavenly Father, or the prophets sent to spread the messages of Christ, or the revelations with regard to Christ might assist us to come to a common understanding of who Christ is and of the purpose of His mission. Jesus Christ often spoke in parables and sometimes in a language with hidden meanings. While he also spoke about himself, there was an absence of a straightforward revelation about himself. He left it up to us to come to our own conclusions. Christians have thus come up with divergent views on this matter.
Those who surrounded and worked with Christ during his ministering period, the disciples, were also of varying opinions of Christ's identity, in the same state as of the Christians of today. Christ realised this, hence he asked his disciples at one time, "Who do people say the Son of Man is?" (Matthew 16:13). There was pandemonium amongst his disciples as they scrambled for answers to the question. They played hide and seek with Jesus, in ignorance to that question. The same scenario also prevails in  Christianity today.
However, there was just one disciple among the dozen, St Peter who knew the reality about Christ, after Jesus had directly asked them, "Who do you say I am?" Some of the disciples "hallucinated" saying, "Some say John the Baptist, others say Elijah, and others Jeremiah or one of the prophets" (Matthew 16:14). Surprisingly these disciples abided by Christ day and night, yet they were indifferent or too scared to ask Jesus Christ the answer about his true identity. They, thus, chose to live in ignorance. This equally applies to Christian folk. They tend to just follow what others think.
St Peter answered in one simple sentence; "You are the Christ, the Son of the living God," (Matthew 16:16). Take note that Jesus Christ had referred to himself as "The Son of Man", meaning that he was born of the flesh. Yet St Peter's answer refers to him as "the Son of God," to mean he understood that although Jesus Christ was born of man, the real truth was that he was born of the Holy Spirit, born of God. St Peter had nailed it — the truth.
Not surprisingly, Jesus Christ then anointed St Peter (Matthew 16:17-20) saying, "Blessed are you, Simon Bar-Jona! For flesh and blood has not revealed this to you, but my Father who is in heaven. And I tell you, you are Peter, and on this rock I will build my church, and the powers of death shall not prevail against it. I will give you the keys of the Kingdom of Heaven, and whatever you bind on earth shall be bound in heaven, and whatever you loose on earth shall be loosed in heaven." Then he strictly charged the disciples to tell no one that he was the Christ. Here is the origin of the problem, because the disciples were sworn to secrecy, not to reveal the true identity of Christ. It would then be left to man to figure out who Jesus Christ really is. This confusion still persists among Christians.
Christ himself never publicly revealed his true identity and his purpose. He spoke in circles about his status, hinting here and there who he is and not really being blunt about it. In one of his figurative speeches, he speaks about himself, "I am the true vine, and my Father is the vinedresser. Every branch of mine that bears no fruit, He takes away, and every branch that does bear fruit He prunes, that it may bear more fruit." Some of the metaphorical speeches of Christ often make it difficult for the ordinary Christian to understand, hence some people find it hard to grasp his messages and gospels.
In the Old Testament, we are told through the prophets of God that there would arise out of the house of David a Messiah. Jews concluded that this Messiah would be a political figure who would rescue them from captivity. When Christ arrived on the scene, as a spiritual Messiah, they refused to endorse him. Most of humanity still refuses to accept him as such. He was rejected, scorned by his own people of the house of David. Eventually he was crucified. Christians fully embrace Christ as the Messiah, on the basis that he came to save us from our sins. We thus also use the word, Saviour, as a substitute for the title of Messiah.
Regrettably, the New Testament scriptures rarely use the name Messiah to refer to Jesus Christ. According to his own description of himself, Christian scriptures tend to refer to him as the Son of God. In some instances, he is referred to as the Lamb, to mean that he was the sacrificial lamb offered by the Heavenly Father for the atonement of our sins to cleanse us of our sins. At the Last Super (Passover) he told us of the significance of his death, as per the Father's will. His flesh and blood paid for our sins.
St John introduces Christ (John 1:29): "Behold, the Lamb of God, who takes away the sins of the world". In the book of Revelation, its contents also refers to Christ as the Lamb. In his vision, John the Apostle recounts his first encounter with Christ after his Ascension to heaven. Revelation 5:11-12 says of his vision, "Then I looked and I heard around the throne and the living creatures and the elders the voice of many angels, saying with a loud voice, "Worthy is the Lamb who was slain, to receive power and wealth and wisdom and might and honour and glory and blessing."
About the dwelling in the heavens and the status of Christ thereon, apostle John wrote his vision (Revelation 7:9-14): After this looked, and behold, a great multitude which no man could number, from every nation, from all tribes and peoples and tongues, standing before the throne and before the lamb, clothed in white robes, with palm branches in their hands, and crying out with a loud voice, "Salvation belongs to our God who sits upon the throne, and to the Lamb!" and all the angels stood round the throne and round the elders and the four living creatures and they fell on their faces before the throne and worshipped God, saying, "Blessed and glory and wisdom and thanksgiving and honour and power and might to be our God forever and ever! Amen."
Then one of the elders addressed me, saying, "Who are these, clothed in white robes, and where did they come from?" I said to him, "Sir, you know." And he said to me, "These are they who have come out of the great tribulation; they have washed their robes and made them white in the blood of Lamb". Amen.
Prosper Tingini is the Scribe of the Children of God Missionary Assembly—God's messengers. Contact details: Mobile/ whatsapp: 0771 260 195. Email address: [email protected]
Related Topics