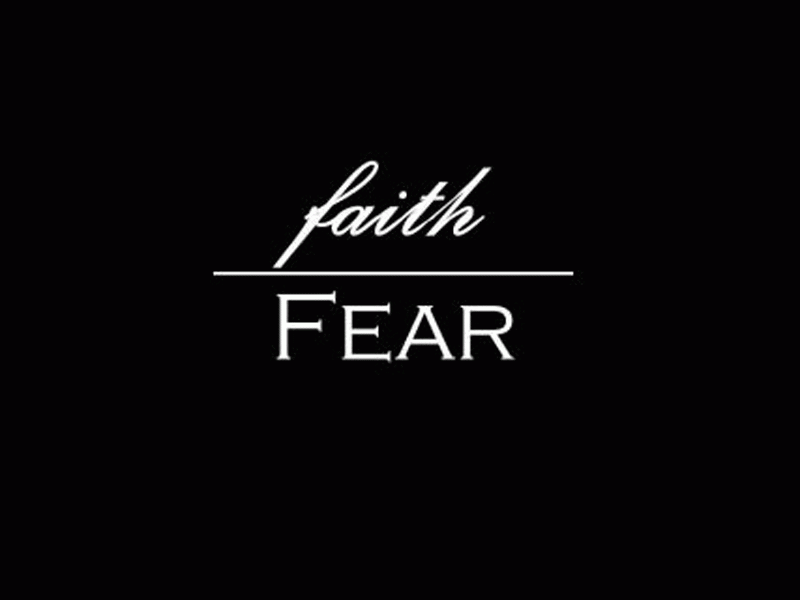 "God is our refuge and strength, a very present help in trouble. Therefore, we will not fear, even though the earth be removed, and though the mountains be carried into the midst of the sea, though its waters roar and be troubled, though the mountains shake with its swelling" (Psalm 46:1-3).
What a reassuring portion of scripture! In times like these, where is your refuge and strength? If it is not in God, then you are standing on sinking sand my brother, my sister. Christ is the only solid Rock upon which one should stand. Never put your trust in your horses and chariots.
Some of us depend on God in small things but are overwhelmed by the great tragedies of life such as the current pandemic. We have people who have already lost their jobs while others face an uncertain future because of the current turmoil we are all experiencing. This psalm is saying we can hide from life's trials and draw strength from the Lord for anything life throws at us. He is always present to help. The next few verses amplify on how strong our faith in the Lord should be.
Notice that the Lord isn't only our refuge, but He's also our strength. That means He not only shelters us from and in times of trouble, but He provides us with strength to overcome. His help is not only defensive but offensive too. On our own we can never be strong. I have often heard people trying to console a bereaved person asking them "to be strong". I believe that is really an insult. How can you expect someone who has lost their loved one to be strong? It shows misapplication of the Word of God. Paul says "be strong in the Lord and in the power of His might" (Ephesians 6:10). Our strength can only come from God if we are to overcome. This is the time we have to make sure that we remain "under His feathers" as the bible say in Psalm 91.
Grasp what is being said about the mountains be carried into the sea! If the earth was to be removed and all the mountains to be cast in the sea, still we will have no fear, because God is such a present help in trouble. What a statement! If that be true, which it is, then certainly we can still walk in faith even if we are faced with numerous challenges knowing very well that He will deliver us from all our challenges. His word tells us that "many are the afflictions of the righteous, but the Lord will deliver him out of them all" (Psalm 34:19).
We have to trust God and believe in His faithfulness. God is not man that He should lie nor son of man that He should repent. His promises are true. When He says He will deliver us or fear not, He means what He says, and says what He means. Our problem is that we allow our five senses to dominate our life and so we leave no room for faith. He is a good God and He is not the source of all these challenges we are facing especially the Corona Virus. You have to know what His Word says. You can't know God without knowing His Word. His Word tells us that it is the thief who comes to steal, kill and destroy but He came that we may have life and have it more abundantly (John10:10).
God is a good God who has great plans for His people : "For I know the plans I have for you, declares the Lord, "plans to prosper you and not to harm you, plans to give you hope and a future. Then you will seek me and find me and come and pray to me and I will listen to you. You will seek me and find me when you seek me with all your heart" (Jeremiah 29: 11-13).
God gave this revelation knowledge to the children of Israel during a time of captivity, a terrible form of "lockdown" that the whole world is experiencing. It needed faith to believe that in spite of what they were facing, God had great plans for them. Some people have lost faith because of the current crisis. They actually think that God has abandoned them. Others are even accusing God of having caused this pandemic. There is also another school of thought which thinks God is punishing us because "we are unrighteous and sinful". Nothing could be further from the truth. This pandemic has nothing to do with God. However, He will "deliver us" if we put our trust in Him.
We should know that He is a good Shepherd (Psalm 23: 1-4). David knew this very well:
"The Lord is my Shepherd; I shall not want. He makes me lie down in green pastures; He leads me beside the still waters. He restores my soul. He leads me in the paths of righteousness For His name's sake. Though I walk through the valley of the shadow of death, I will fear no evil, for you are with me. Your rod and your staff, they comfort me."
It's one thing to acknowledge the Lord as a shepherd or the shepherd, but David knew the Lord as my shepherd. It's only through personal relationship with the Lord that we get all the benefits put forth in this psalm. It doesn't matter what we may be going through. We will go through what we are going through because the Lord is our shepherd. If we only could believe, our lives would be very easy and we would not be concerned about what see, hear, touch, smell or feel.
To the sheep, lying down in green pastures symbolises total safety in a place with abundant provision. Still waters run deep. Therefore, this is describing such an abundance of life-giving water that drought would never be a factor. Let me remind you that Isaac managed to reap one hundred-fold during the time of drought: "then Isaac sowed in that land and reaped in the same year a hundredfold, and the Lord blessed him. The man began to prosper and continued prospering until he became very prosperous (Genesis 26:12-13).
You and I can build successful businesses during this time when most people have lost hope. Personally, I am experiencing unprecedented joy during this time because of what God is doing for me and through me. I am not moved by what I see. I am only moved by faith. I don't trust my five senses. I love my sixth sense which is my faith. The good news is that all of us as believers have been given "the same measure of faith" (Romans 12:3). This is why I love this God. He is a Father to all and a step Father to none.
Our main challenge is that we are listening to many voices out there and consequently, our faith is eclipsed by doubt and unbelief. In 2 Kings 7:1, there is a very interesting story about Elisha who prophesied during a time when there was famine in Samaria. A donkey's head was sold for eighty shekels of silver and one quarter of a kab of dove droppings for five shekels of silver. However, Elisha prophesied that "Tomorrow by this time a seah of fine flour shall be sold for a shekel and two seahs of barley for a shekel at the gate of Samaria". Nevertheless, an officer answered him and said "Look if the Lord would make windows in heaven, could this thing be?" Elisha said "you shall see it with your eyes, but you shall not eat of it". I believe some of you as you read this you have the same belief as this officer, you are saying Dr Doug, "it can't, one minus two- with this Covid-19 it is impossible." All I can tell you is that there are people out there who are focusing on rebuilding their lives, their businesses and post Covid-19 some of us are going to be shocked.
Let those who have ears to hear, hear.
Dr Doug Mamvura is a graduate of Charis Bible School. Feedback: [email protected] or Twitter @dougmamvura
Related Topics