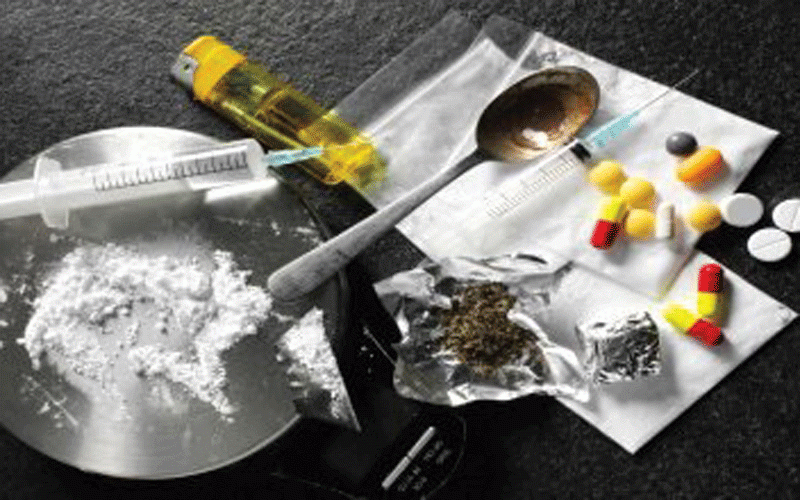 Drug and substance abuse go hand-in-hand with underage sex and people trafficking. Law enforcement agencies which have supposedly gone on blitz to flush out drug traffickers and peddlers should be alert to this.
As has emerged in the past few weeks, schoolgirls and boys are deeply involved in drug and substance abuse. It goes without saying then that they are also indulging in illicit sex. The laws of the land dictate that the age of sexual consent is 18. We have seen that most girls using drugs are below this age.
Some are as young as 12. Most of the sex is intergenerational, meaning it's most middle-aged men exploiting these girls because they have the means.
Underage sex should be seen as a pandemic that needs attention. There are many ills that come with it. Girls drop out of school because of unplanned pregnancies, and sexually transmitted infections proliferate.
All these have a knock-on effect on the health delivery system which is already overwhelmed due to lack of funding and inadequate personnel.
The government has remained adamant that girls below the age of consent cannot have access to sexual health aids such as contraceptives and pre- and post-exposure prophylaxis without the consent of their parents or guardians.
This has turned out to be a great hindrance to young people's sexual health.
When young girls get addicted to sex they start thinking that nothing else is important.
Most seamlessly turn to prostitution or are trafficked into sex dens.
A look around major city centres shows that sex workers are becoming younger and younger. They use the proceeds of their trade to feed their drug addictions.
A visit to red-light districts in the morning shows shells and satchels thrown about which have been emptied of drugs.
These girls entertain their clients in their vehicles.
STIs are a big menace due to their exponential transmission; the girls have multiple partners most of whom do not care about safe sex.
The country had done very well in its fight against HIV/Aids and had got kudos for this from global health agencies such as the World Health Organisation. This great achievement will soon begin to reverse itself as more and more infections spread.
Young girls should be taken off the streets. Parties such as those vusa parties in Bulawayo, at which young people binge on alcohol and sex should be banned. Parents should play a big role and keep their children on leash.
But it also comes down to the school curriculum which mostly encourages academic subjects at the expense of practical ones and also places little emphasis on sport.
Many girls and boys who are not academically gifted simply give up on school and they have no access to any reasonable sports facilities.
This exposes them to drug peddlers who are always looking at expanding their drugs market.
The curriculum should therefore be rejigged to place equal status on both academic and practical subjects.
Most of the young girls who have turned to prostitution might not have done so if they had life skills such as fashion and fabrics, cookery, woodwork or metal work.
The fight against drugs therefore should be multipronged. It should go hand-in-hand with the fight against underage sex. Commercial sex work has been legalised in Zimbabwe with several NGOs campaigning for its open acceptance.
They argue that keeping it underground makes it more dangerous to the sex workers who have no alternative but depend on it for their livelihoods.
But if young girls hook on this, it becomes a menace and a threat to the whole health delivery system.
Related Topics