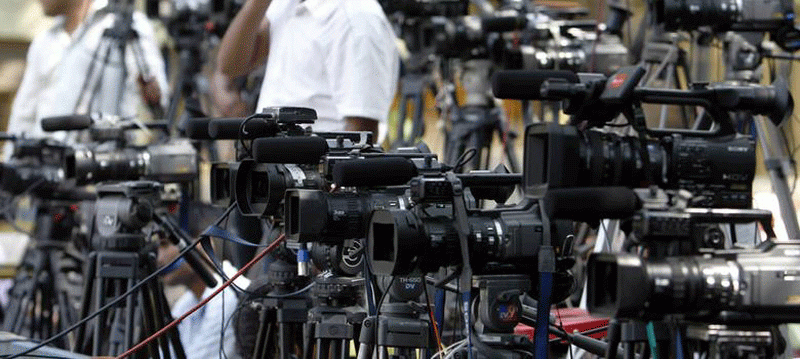 Section 65(1) of the Zimbabwean Constitution clearly states that every person has the right to fair and safe labour practices and standards and to be paid a fair and reasonable wage.
This section also protects our unsung heroes, members of the fourth estate, the journalists.
Section 65(2) further states that except for members of security services, every person has the right to form and join trade unions and employee or employer's organisations of their choice, and to participate in the lawful activities of those unions and organisations.
For the past few years, Zimbabwe's media landscape witnessed a number of statutory developments, such as the Media Practitioners Bill, and the Amendment of the Broadcasting Services Act.
However, despite statutory and regulatory discussion of the media, the pathetic and appalling obtaining situation is the reluctance of genuine discussion towards the welfare and condition of journalists.
Media practitioners have been subjected to poor working conditions despite the fact that they play a critical role in society.
Collection, verification and dissemination of information to inform, educate and entertain people is a priceless mandate.
For a decade I practised as a journalist, I never saw a journalist or a newsroom where journalists engaged in an industrial action.
Despite being subjected to poor conditions of service our media practitioners have shown that they have public spiritedness towards their profession.
They are people being pushed by passion in executing their mandate, but it's now time for authorities and employers to treat journalists with dignity.
To alleviate a plethora of labour challenges debilitating the media industry, it's high time for the creation of the National Employment Council (Nec) for the media industry.
Although there is a National Employment Council for Printing Industry, it cannot sufficiently address the challenges of journalists in Zimbabwe.
The important question which can be asked is what is Nec and how can it help in the media industry? The purpose of this piece is to unpack how it works and its advantages to our sacred profession of journalism.
National Employment Council, which will be referred to as Nec in this article, is a creature of statute, meaning it's a product of legislation, or an Act of Parliament which is Labour Act (Chapter 28:1). All Necs in Zimbabwe fall under the Labour and Social Welfare ministry.
Nec is a bipartite labour relations body with a specific mandate to deal with labour issues for a specific industry or sector.
It is composed of two social parties, one party represents the employers association (employer) and the other party represents the trade union (employees).
The reason for creation of such a creature of statute is to create a labour dispute resolution mechanism to curtail tedious, lengthy and expensive litigation processes.
Section 58 of the Labour Act provides that the Nec shall have a constitution to regulate and govern its operations.
Upon registration, the Nec shall be a juristic person (artificial person) with the right to sue or to be sued as provided in section 60 of the Labour Act.
At law, a juristic person is any institution which is not a natural person (human being) capable of suing and being sued in a court of law such as a corporation, a firm, union, association just to mention but a few.
This means that the formation of the Nec for the media industry will mean that media practitioners in this country will have a platform sanctioned by the law to air their labour-related matters with their employers.
At the same time, employers will have a platform to understand and professionally communicate with their employees.
The creation of Nec for the media industry will mean that journalists and other members of the media industry in Zimbabwe will have a platform for collective bargaining.
This means that media trade unions such as the Zimbabwe Union of Journalists and the association representing media houses will meet to discuss issues of conditions of service for journalists.
The creation of a Nec for the media industry will mean that when labour disputes arise, the first port of call will be the Nec for resolution and redress.
This will avoid litigation and litigation by its nature is an expensive and tedious process. With the creation of a Nec, disputes resolutions in the media industry will be done through a conciliation process as provided by section 93 of the Labour Act.
With Nec, if the dispute is not resolved by conciliation, it will then be referred to arbitration. Arbitration is a dispute resolution mechanism where a dispute is procedurally submitted after all parties agree, to an arbitrator who will then make a binding decision.
The Nec for the media industry is critical as it is a proper platform for labour rights education and training for journalists.
Labour is still a grey area for the majority of workers in Zimbabwe, journalists are not spared.
A lot of worker's labour rights are being infringed by employers, but they don't know how such violations can be addressed and tackled.
Such a platform will provide journalists with proper labour advice and training from labour experts.
Due to the absence of a Nec for media industry, a number of journalists with great passion for journalism are being violated to the extent that they are now contemplating leaving the profession, which is a clear violation of freedom of profession, trade or occupation as enunciated in section 64 of the Zimbabwean Constitution.
The story was initially published by Business Times
Zororai Nkomo is a Zimbabwean journalist, lawyer and social justice advocate, he writes in his own personal capacity. He can be contacted on [email protected].
Related Topics