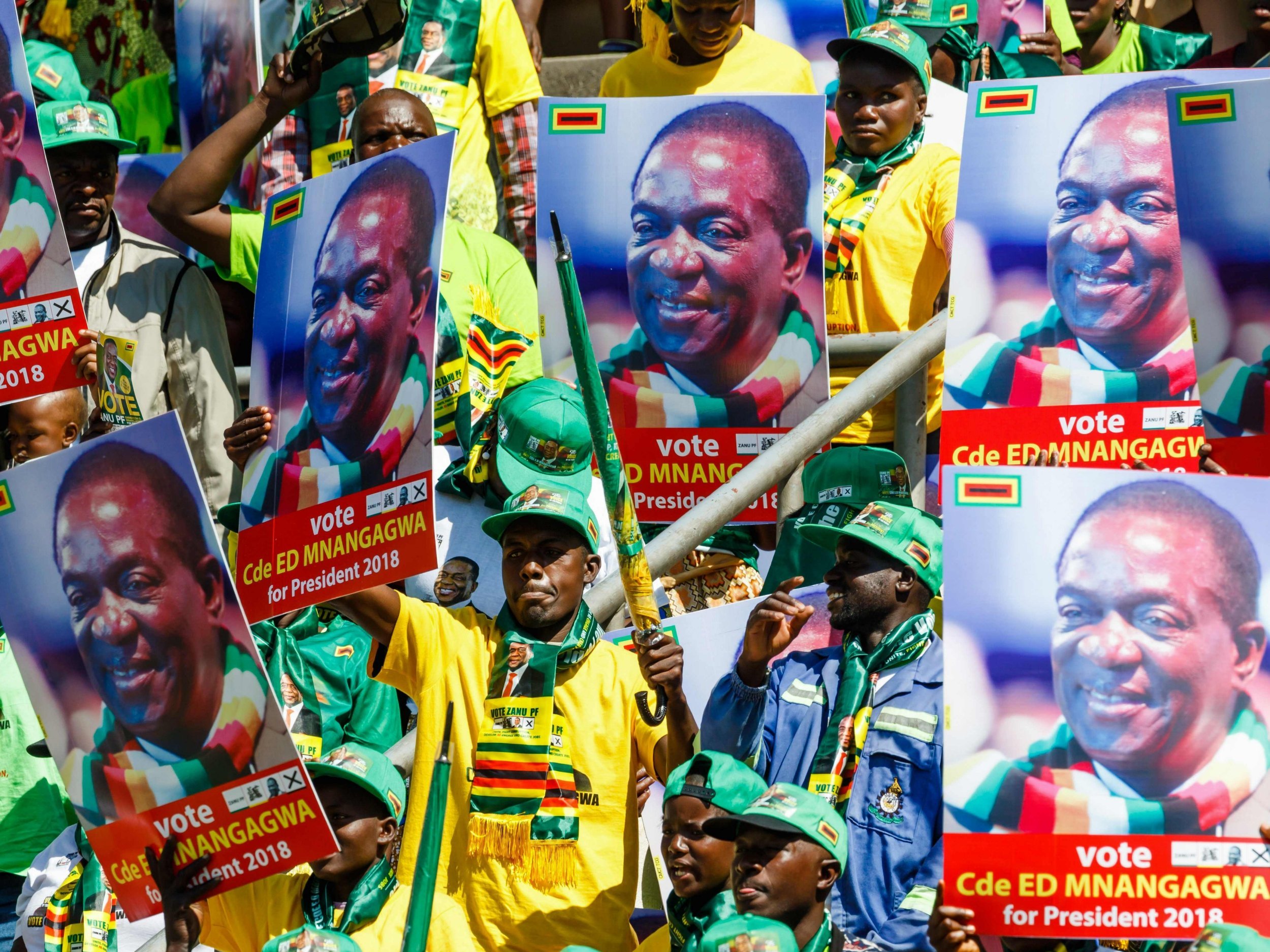 BY EVANS MATHANDA It's critical to understand what transpired in the aftermath of the 2008 and 2018 presidential elections.
The opposition's focus on a peaceful power transition is even more critical as the country heads for another election next year.
Defending democracy has become one of the most pressing issues facing our generation, particularly on the African continent.
Elections are a necessary component of a democratic society.
They allow citizens to choose leadership and hold governments accountable for their actions and bring about peaceful power transfers.
However, elections in Africa, unfortunately, frequently fall short of these aspirations.
They can be tainted by issues like voter intimidation, low turnout, fake news, and the underrepresentation of women and minorities in politics.
The 2023 harmonised elections are fast approaching, and the political environment so far indicates that the contest will be too close to call.
But whoever defeats the ruling Zanu PF government will have to deal with contentious concerns such as the rising cost of living, high borrowing rates, and policy inconsistencies, among other things.
It's not a simple game.
Whether the Citizens Coalition for Change (CCC) or any other opposition party wins, managing the economy will be a huge challenge.
A lot must be done, and people should not expect a major change right now because it may take some time.
Of course, change is necessary, but it is not certain; the new government will require strong, effective policies to pick up the pieces left behind from the previous administration.
Economic worries have been on the minds of ordinary Zimbabweans and those in the diaspora, particularly those who were forced to flee the country due to a long-running economic catastrophe.
CCC leader Nelson Chamisa appears to be a viable choice for change, but it is difficult to say whether he is the greatest option.
However, the fundamental question is whether the ruling Zanu PF party can relinquish power.
In the event that Zanu PF loses the upcoming election, the opposition should have a thorough strategy in place to ensure a seamless transition of power.
What is the strategy if Zanu PF refuses to hand over power, particularly to the CCC party?
Above all, the economic strategy should be a top priority.
After winning an election, what is the best way for a new government to take a comprehensive strategy to economic turnaround?
Chamisa should not be focused solely on winning the election; he also requires a well-thought-out strategy for reuniting the country's citizens.
According to observers, the economic concerns that have arisen, such as growing inflation, are mainly beyond the power of either party, but whoever wins will have to address them.
Whoever wins the election will have to deal with the country's economic situation, including inflation, cost-of-living pressures, and, of course, the current global uncertainty, as well as, most importantly, the political environment, which appears to be the biggest threat to the country's economic recovery.
As the local currency falls and costs of basic goods and services rise, the Consumer Council of Zimbabwe recently reported that a family of five needs $120 000 per month to survive, up from $98 000 in April.
Meanwhile, pay increases have lagged behind inflation, and individuals are struggling to make ends meet with their Zimbabwean dollar earnings.
President Emmerson Mnangagwa, who reintroduced the Zimbabwe dollar in 2019, has struggled to keep the currency stable and has accused businesses of sabotaging his efforts.
Should they give Mnangagwa another five years now that he has proven to be even worse than the late former president Robert Mugabe?
Whoever wins the presidential election in 2023 will have to work hard to repair Zimbabwe's economy. Between now and then, it appears that no miracle will occur, and people have little faith in the electoral process to bring about change.
One thing that all political parties in Zimbabwe have in common is that they constantly promise economic prosperity when they are elected.
Although Zanu PF has been in power since independence, the economic situation is deteriorating by the day.
Reviving and maintaining Zimbabwe's economy in the face of rising global tensions and rising inflation while not blowing the budget will be a difficult task for the next government, assuming Zanu PF has agreed to hand up power if they lose a free and fair election.
Evans Mathanda is a journalist and development practitioner who writes in his personal capacity. For feedback email: evanngoe@gmail.com or call 0719770038 and Twitter @EvansMathanda19
Related Topics