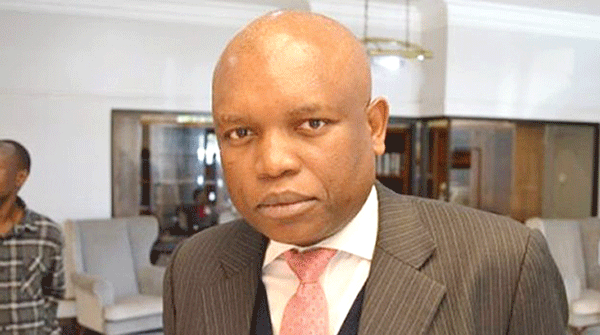 BY WINSTONE ANTONIO WORLD football governing body, Fifa, yesterday ratified  Zimbabwe's ban from international football.
The decision was made during Fifa's 72nd congress in Doha, Qatar, with 199 out of 201 members endorsing the sanctions which will only be lifted once the condition set by the world football governing body have been met.
The ban on Zimbabwe follows government's interference in the running of the game after the Sports and Recreation Commission (SRC) suspended the Zimbabwe Football Association (Zifa) board led by Felton Kamambo over a slew of allegations.
Some of the allegations include corruption and sexual abuse of female referees. The suspended Zifa board has denied the charges.
Fifa had initially given the SRC up to January 3, 2022 to reinstate the Zifa board, but Gerald Mlotshwa's board stood its ground, leading to Zimbabwe's indefinite suspension.
As part of the sanctions, Zimbabwe will not be allowed to participate in international matches. This means that the national senior men's team, Warriors, will miss out on qualification for the 2023 Africa Cup of Nations finals.
Local football teams will also be barred from representing the country in continental competitions such as the Confederation of African Football (Caf) Cup.
Local referees will also not be considered for international assignments.
In a related development, Football Kenya Federation and Pakistan were suspended indefinitely.
Speaking at the congress, Fifa president Gianni Infantino said: "Fifa council suspended Zimbabwe Football Association on February 24, 2022, with immediate effect due to third party interference, in particular the takeover of the Zifa football activities by a "so called" restructuring committee appointed by the government after the latter's executive committee and the general secretary had been suspended which constituted a violation of the Fifa statutes.
"We therefore recommended that the congress confirms this suspension of Zifa, enabling also the council to lift the suspension once the pertinent requirements have been fulfilled."
Fifa secretary-general Fatma Samoura then put the motion to suspend Zifa to a vote with a total of 199 delegates voting for the suspension while only two voted against.
Infantino said politicians must do more to end conflicts and wars.
"We live in an aggressive world, in a divided world, but I am a big believer in the power of football to bring people together and to cross cultural boundaries," he said.
"Nelson Mandela said that sport has the power to change the world. Football is the world sport. We are not naive to believe football can solve the world's problems. Once this terrible conflict is over and all other conflicts around the world as well, hopefully very soon, football can play a small part in rebuilding relationships, in establishing peace and understanding — and we will be there at the forefront of doing that."
He added: "My plea to all of those who have some power in this world, to all of those who are in important political positions in the world, please, please stop conflicts and wars."
"Please, for our children, for our future. Please engage in dialogue, even with your worst enemy. Please try to come together. And football will be there and will help in working together for peace. Because we have to learn again to live together and we have to learn again what it means to live together."
Follow Winstone onTwitter@widzoanto