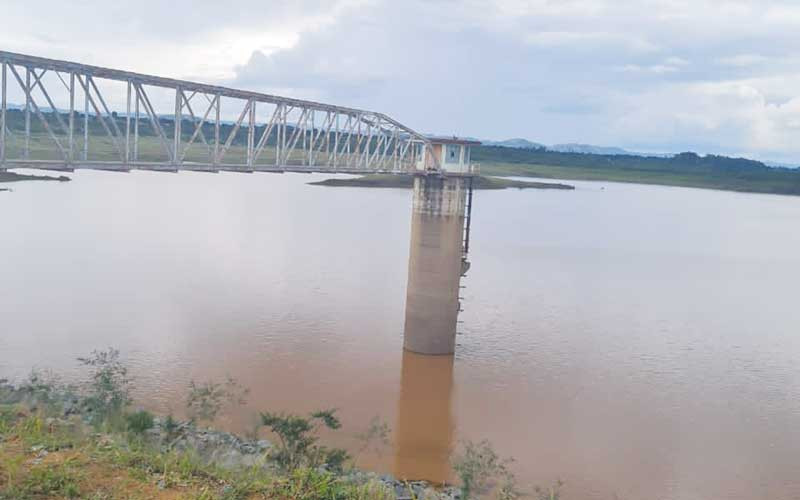 BULAWAYO City Council (BCC) has recommissioned two supply dams following heavy rains in a move that is expected to ease water shortages in the city.
Bulawayo water is drawn from six dams — Inyankuni, Mtshabezi, Insiza, Lower Ncema, Umzingwane and Upper Ncema.
Umzingwane was decommissioned last year in September due to low water levels and Upper Ncema a month later.
The council then implemented a 72-hour water-shedding programme after the city was left with only four supply dams.
The water-shedding programme is still being implemented despite the improved water levels at the dams.
A council notice released by town clerk Christopher Dube on February 20 indicated that all supply dams were now back on line.
"Insiza Mayfair is 73,16% full with 119 993 718 cubic metres of usable water, Inyankuni is 45,61% full with 33 610 310 cubic metres usable water, Lower Ncema is 30,96% full with 4 917 652 usable water, Umzingwane is 17,27% full with 5 926 960 cubic metres usable water, Upper Ncema is 41,68% full with 17 126 760 cubic metres usable water, and Mtshabezi is 74,75% full with 36 789 760 cubic metres usable water," the notice read.
A latest water-shedding schedule released by the council on February 22 showed that parts of Bulawayo such as Pumula East, Pumula South Phase 3, Habeek, Pelandaba West, Mpopoma South, Pelandaba, Iminyela, Cowdray Park Hlalani Kuhle, Entumbane, Lobengula, Barbourfields, Mzilikazi, Makokoba and Nguboyenja were still going for several days without water despite the recommissioning of the two dams.
On Thursday, rolling electricity outages affected pumping capacity at Ncema Waterworks and Fernhill pump stations.
"This led to the depletion of reservoirs as a result of reduced pumping for both raw and clear water. To protect the supply and distribution reservoirs from collapsing, the city of Bulawayo will be cutting off water supply to the mentioned areas until reservoir levels have been satisfactorily restored," Dube added.
Bulawayo Progressive Residents Association chairperson Ambrose Sibindi welcomed news that two supply dams had been recommissioned.
"They must go further and suspend the water-shedding schedule for some months to give residents relief," he said.
Related Topics