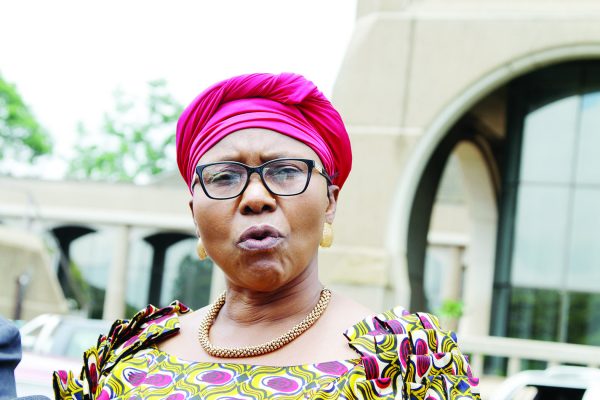 BY NQOBANI NDLOVU
THE number of ex-combatants needing artificial limbs for injuries sustained during the armed liberation struggle has been falling over the years, the Defence and War Veterans ministry has revealed.
The ministry is responsible for the welfare of ex-combatants, their spouses and children under the Veterans of the Liberation Struggle Act.
The veterans of the 1970s war were in 1997 given $50 000 in gratuities each by the late president Robert Mugabe's government after embarking on a series of protests demanding compensation.
The unbudgeted pay-outs saw the Zimbabwe dollar losing its value by 70% in one day and analysts say the move signalled Zimbabwe's well-documented economic collapse.
Now several years later, the ageing veterans are still demanding increased benefits.
A report presented by Defence and War Veterans' minister Oppah Muchunguri-Kashiri in Parliament last week showed that the number of the ex-combatants needing artificial limbs has fallen by over a third since 2018 — from as high as 608 to 241 registered so far in 2021.
In terms of the War Veterans Compensation Act [Chapter 11:16], war victims are entitled to a monthly disablement pension determined by the degree of injury.
"They are also entitled to artificial limbs and clothing allowance if there is excessive wear and tear to clothing as a result of use of the limbs," Muchinguri-Kashiri said.
"They are further entitled to medical expenses in relation to declared and accepted injuries.'
She said others were assisted to get medical treatment outside the country.
"In some instances, it is necessary to refer veterans and dependents outside the country on account of the specialised treatment they require for their spouses and children both at government and private health institutions," the minister said.
"We primarily deal with government institutions, but we also pay for services at private institutions on referrals.
"Numbers assisted since 2018 are as follows: in 2018, one patient was sent to India; 2019, six patients were also sent to India and Republic of South Africa; 2020, three patients were sent to India and Republic of South Africa and 2021, only one patient has been sent to the Republic of South Africa."
In 2018, 608 veterans received artificial limbs, in 2019 there were 422 beneficiaries, 355 in 2020 and 241 in 2021, she said.
Under the War Veterans Compensation Act, a number of high ranking government officials were paid handsomely after claiming disability injuries from the government, shutting out some ordinary ex-combatants who are yet to be compensated for injuries.
The late war veterans' leader Chenjerai Hunzvi signed medical certificates for a number of senior Zanu PF officials showing serious and previously unimagined disabilities entitling them to massive compensation.
Hunzvi himself claimed 117% disability but was only awarded 85%. Former vice-president Joice Mujuru claimed to be 55% disabled.
Other notable people who received compensation after claiming high disability levels include Muchinguri (65%) and former first lady Grace Mugabe's deceased brother Reward Marufu, who claimed 95% disability.
Related Topics