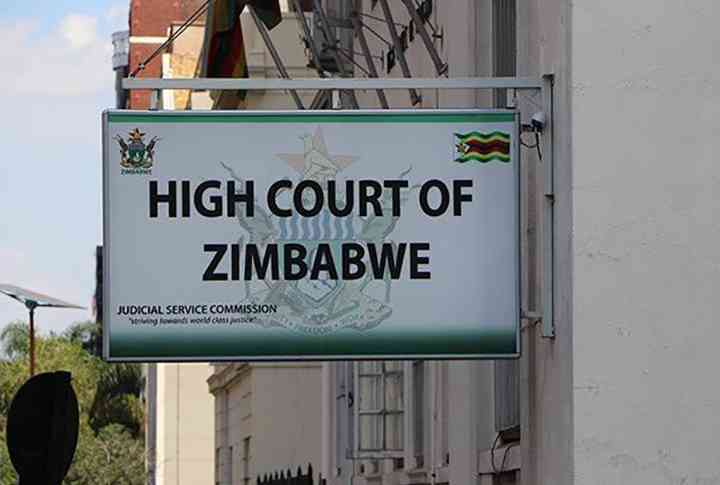 There are fears of systematic invasions of farms owned by former Zapu and Zpra ex-combatants in Matabeleland in what analysts claim is a deliberate move to undermine the former war veterans despite their role during the liberation struggle.
Several renowned farms owned by Zipra and Zapu war veterans have been invaded over the years including that of the late Zapu leader, Dumiso Dabengwa.
Just last week, an attempt to evict former National Healing and Integration co-minister Moses Mzila Ndlovu was exposed at the High Court.
The High Court ruled in Ndlovu's favour and stayed his eviction.
Former ex-Zipra commander Thomas Ngwenya was also in court last week after the boundary fence of his Solusi farm was vandalised allegedly by National University of Science and Technology (Nust) employees.
There are several other cases where Zanu PF activists have gone after properties owned by Zapu members and ex-Zpra combatants, a development that commentators said raised eyebrows.
In several cases, most of the invaders have been identified as people from outside Matabeleland and sponsored by Zanu PF bigwigs.
Zapu spokesperson Mso Ndlovu said the developments were disturbing.
"Every Zimbabwean of whatever colour or creed deserves a piece of land in areas they call home," Ndlovu said.
"A systematic programme of displacing locals in favour of individuals from other regions, it is nothing but a cultural and economic genocide which must never be tolerated whether it happens in Matabeleland or Mashonaland.
" The issue of land redistribution is a time bomb, which is set to cause conflict for our future generations if not addressed."
Ndlovu accused Zanu PF officials of abusing their positions of influence to harass Zapu and Zpra members.
"Zapu is appalled that where Zanu PF planned, trained and deployed a 5th Brigade to commit a genocide, they failed to plan, train and deploy a brigade of farmers to fully utilize land when they embarked on the chaotic land reform programme," he said,.
"Only Zapu leaders at local and national level have the wherewithal, capacity and willingness to confront this without fear, favour or prejudice."
Ibhetshu likazulu coordinator Mbuso Fuzwayo said the land question has been politicised by Zanu PF.
"It means the people from Matabeleland are not yet liberated, it is land under occupation, the sacrifices of Zipra were in vain," Fuzwayo said.
"People must unite against the occupying force irrespective of religious beliefs or party affiliation."
Political analyst Effie Ncube said the invasion of the land owned by Zapu-linked people is a continuation of Gukurahundi where over 20 000 civilians lost their lives in Matabeleland and Midlands.
"Those invading the land believe they have the protection of the state and the ruling party and therefore can do anything, anytime," Ncube said.
Ncube said this also exposed the erosion of the rule of law.
"The land is the most important resource for any people. That is why land dispossession inevitably leads to devastating conflicts," he said.
"As such, land dispossession is reversing the gains of the liberation struggle and setting a time bomb that will explode on future generations."
Ncube said Zanu PF was sowing seeds of future conflicts.
"Playing party politics with the precious lives of future generations is irresponsible and a source of future conflicts," Ncube said.
In court papers, Mzila-Ndlovu said he was facing eviction from his farm in Matobo District, Matabeleland South Province.
The High Court granted an interdict application to stay his eviction from the property.
In his application, Ndlovu cited Matobo District Lands officer Johannes Zifudze, the Secretary in the Lands ministry, Lands ministry, officer-in-charge Figtree police, officer commanding Matabeleland South, the surveyor general and the sheriff of Zimbabwe as respondents respectively.
Ndlovu submitted that he has been in beneficial occupation and control of Khami Magazine Farm measuring 360, 3163 hectares since 2004.
He said his troubles began in August when Zifudze allocated pieces of land of his property to suspected Zanu PF supporters in preparation for a full take-over of his property.
In July 2014, scores of militant Zanu PF supporters invaded late Zapu leader Dabengwa's Rudy Farm in Nyamandlovu, Matabeleland North saying he was under-utilising it..
The Zanu PF supporters claimed to have the blessings of the party's top brass when they invaded the farm.
At about the same time, some Zanu PF youth led the invasion of the Bulawayo City Council-owned Mazwi Nature Reserve close to St Peter's on the outskirts of the city.
In 2015, Zanu PF supporters invaded Honey Bird Kop Farm, located about 40km along the Bulawayo-Plumtree Highway belonging to Zipra ex-combatant, John Gazi.
They said the property was too big for him.
Gazi was later arrested after he deflated tyres of a vehicle belonging to Zanu PF invaders.
Last year, a human rights lawyer Siphosami Malunga, the son of the late nationalist Sydney Malunga, was forced to approach the courts following an attempt to grab their Esidakeni farm he co-owned with Zephaniah Dlamini and Charles Moyo.
Their problems began in 2019 when their childhood friend 2Gatsha Mazithulela, the country's deputy spy chief, asked if he could join them in the venture and become the fourth partner.
They turned him down.
In January 2020, Mazithulela was appointed deputy director-general of the Central Intelligence Organisation (CIO).
According to their papers filed at the High Court in Bulawayo, the trio said that after his appointment, Mazithulela approached them again, begging to be allowed to join the partnership but they turned him down.
Since then several people linked to Zanu PF have invaded Esidakeni farm, purporting to have been given offer letters by Lands minister Anxious Masuka.
Related Topics