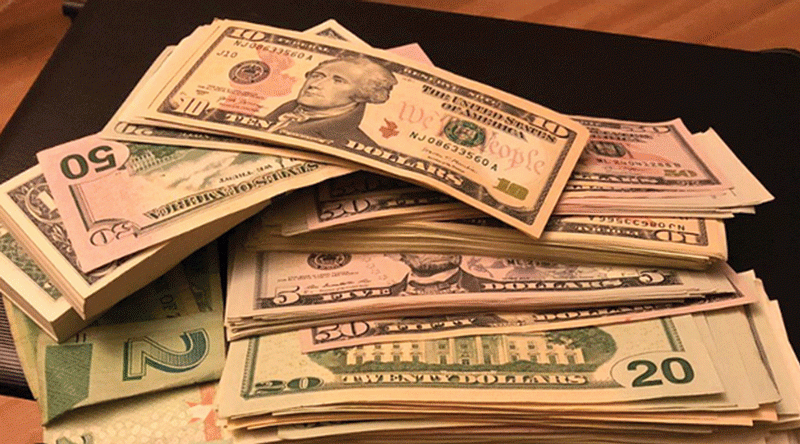 BEITBRIDGE residents are crowd-funding to raise US$4 000 to help fellow resident Taurai Amani, and his family who were conned of a house they had occupied for 43 years.
The initiative, led by Boyd Maphosa, has so far raised US$2 500 from people from all walks of life in the border town.
The residents, who are usually divided along political lines, have put aside their ideological rivalries to help the family which has been sleeping in the open for a week after being evicted from its house.
"People are responding positively and so far we are moving towards the required figure. It is a sad situation and I am humbled by ordinary people's response. Political giants have not been very responsive," Maphosa said.
Amani's family was thrown out of its house after failing to service a US$4 000 loan acquired from Collen Goden almost five years ago when Amani's son responded to online scammers who duped them into believing that they had won millions in a lottery.
When Amani borrowed the money, Goden convinced Amani to sign an agreement of sale of the family's US$25 000 Dulivhadzimu house, an agreement which then led to the family's eviction.
Amani confessed that he did not understand the documents he was made to sign.
"Papers were brought and I signed assuming that they were helping me to get time to service the loan. I never agreed to sell the house, I am not quite literate," said Amani.
Goden's lawyer Muchihwande Sithole said: "He (Amani) kept changing goalposts until the change of ownership of the house was done.
"We, however, accept the initiative by those doing the crowd-funding and we are willing to negotiate again. They must put the money on the table now."
In an interview, Beitbridge town clerk Loud Ramakgapola said the change of ownership was done on the strength of a court order after an "agreement of sale" was produced before the High Court in Harare.
"I cannot show you this file, it is confidential, but we effected the change of ownership on the strength of a court order. We advise people to consult the municipality when doing such transactions in our jurisdiction. We may not influence any decisions but we can advise," Ramakgapola said.
Related Topics