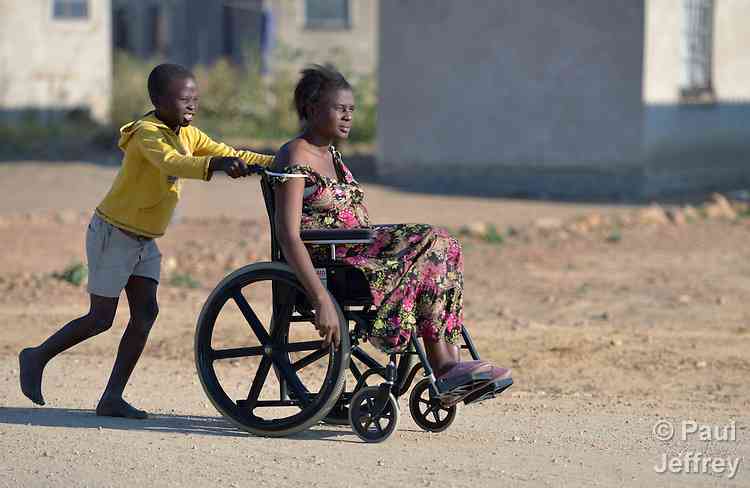 A LECTURER and psychologist at the Midlands State University, Sibangilizwe Maphosa, has implored society to toughen children living with disabilities through interventions.
He said children living with disabilities were usually affected by stigma which left a permanent imprint on their minds.
Speaking at a Zimbabwe National Association for Mental Health (ZIMNAMH) workshop held in Bulawayo last week, Maphosa said it was key that society understood disability perceptions and the potential factors influencing the stigma attached to disability.
"Build resilience for children with disabilities through interventions. Despite the obvious benefits of inclusive education and social inclusion, children with disabilities are not always accepted by their typically developing peers, across cultures, children with disabilities encounter negative attitudes, bullying, social exclusion and isolation," Maphosa said.
Stigma has harmful effects which reduce hope, lower self-esteem and create difficulties with social relationships he pointed out.
"Having a theory of mind allows us to understand that others have unique beliefs and desires that are different from our own, enabling us to engage in daily social interactions as we interpret the mental states and infer the behaviours of those around us.
"Face-to-face interactions increase children's knowledge about disabilities and understanding of special needs and capabilities, as well as improve their attitudes towards peers with disabilities," he said.
ZIMNAMH's Danai Charambeni said the association has a policy of approaching people living with disabilities so that they share their experiences on different platforms.
Charambeni expressed the organisation's commitment to work with traditional leaders on the issue as part of intervention measures to alleviate the plight of people living with disabilities.
Related Topics