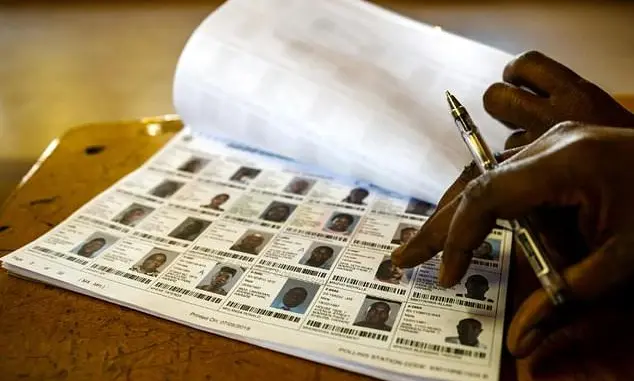 CHAOS continued to characterise the Zimbabwe Electoral Commission (Zec)'s weeklong voters roll inspection in Bulawayo yesterday as many residents fumed after failing to find their names in the document.
Others were no longer in the wards and constituencies they voted in in 2018.
In some suburbs the residents reportedly clashed with Zec officials manning some of the voters roll inspection centres in the city over the anomalies.
The voters roll inspection which started on May 27 ended yesterday after being extended from May 31.
At Makokoba's eFusini business centre, a number of residents said they did not find their names on the roll.
One angry resident, Zandile Gohori, said she was no longer interested in the country's electoral processes because of frustration.
"This is discouraging because I cannot understand why I am now being told that my name is not on the voters roll," Gohiri said.
"They told me to go to their command centre and rectify their errors. I don't have the money or the time to go there."
Gohori said she met Zanu PF aspiring ward councillor for Makokoba, Dingaan Ndlovu, and alerted him about the chaos.
Ndlovu confirmed he had received a number of complaints over the anomalies.
"Although I can't comment for Zec because I am not in that position, I did interact with a number of people who complained about missing information on the voters roll, particularly in Makokoba," Ndlovu said.
In Barbourfields, some residents clashed with Zec officials following anomalies in the voters roll.
"This is a way to cause confusion and encourage reluctance to vote, but we are forging ahead. We will go to their command centres and register 100 times," said Thelumusa Nkiwane of Ntabazinduna.
Another resident Simon Phuthi added: "Why change the normal format and usual voting places near your home? Now you find that you have to board mshikashika to go and check the voters roll somewhere else, away from your home and area."
The voters roll inspection has exposed major anomalies as many people across the country, including prominent opposition politicians, could not locate their names on the roll. Zec chief elections officer Utoile Silaigwana said the purpose of the voters roll inspection exercise was to rectify the mistakes.
"The purpose of the inspection of the voters roll is to check if ever there are mistakes in terms of names among others. If there is a query, then that query should be registered so that it can be corrected," he said.
President Emmerson Mnangagwa has proclaimed August 23 as the election day.
Related Topics