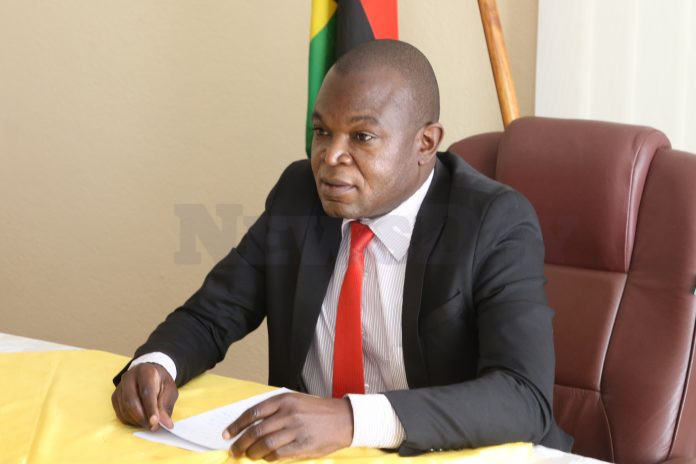 AN armed robbery suspect is nursing gunshot wounds after he was shot in the leg by police in Bulawayo on Friday last week.
In a statement, national police spokesperson Assistant Commissioner Paul Nyathi said the suspect, Nkazimulo Ndimande Nyoni, was part of a four-man gang which was being pursued for armed robbery.
"On May 25, 2023, detectives from CID Homicide, Bulawayo arrested Vusumuzi Mguni for a case of robbery which occurred at a certain homestead at Zangewani village, Sigola, Umguza on May 10, 2023 and a warrant of arrest for armed robbery which occurred at Council for the Blind Bulawayo," Nyathi said.
"The suspect implicated Nkazimulo Ndimande Nyoni, Uyapho Ndlovu (who is on remand at Khami Maximum Security Prison for other robbery cases), Prosper Moyo alias Professor, Prince Dube and (one) Mukaya.
"Mguni led the detectives to Hawkflight terminus, where Nkazimulo Ndimande Nyoni was arrested after a shootout."
Nyathi said the arrest led to the recovery of a gas-operated pellet gun, two axes, a machete, a bolt cutter, two pairs of school shoes, a bag, groceries and several balaclavas.
"Mguni further led the detectives to the arrest of other suspects, Mbekezeli Moyo and Andile Mudana, leading to the recovery of groceries, cosmetics, blankets, pots and various clothing, among other valuables," he said.
"They are linked to a robbery case which occurred on April 11, 2023 at a certain house in Lovedale, Bulawayo, where US$785, and R1 300 cash, beer, two cellphones, meat and fish were stolen; and another robbery which occurred on April 12, 2023 at a certain house in Mbundane, Bulawayo, where US$44 and R350 and other valuables worth US$700 were stolen."
Nyathi said the suspects were also linked to a robbery which occurred on May 23, 2023 at a house along Gilchrist Road in Norwood, Bulawayo.
Related Topics