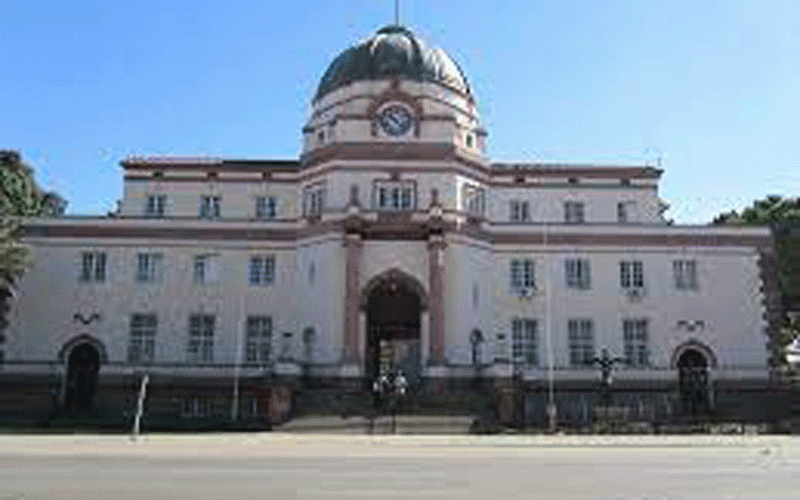 ALPHA Media Holdings Bulawayo bureau chief Silas Nkala was yesterday acquitted by Bulawayo magistrate Gamuchirai Gore in a case where he was being accused of transmitting false data messages intending to harm former Vice-President Phelekezela Mphoko's son, Siqokoqela.
The article was published on August 3, 2022 and it stated that the High Court had dismissed Mphoko's application in the Choppies Supermarkets case.
The State was represented by Mehluli Ndlovu. Nkala filed an application for discharge at the close of the State case citing failure by the State to prove a prima facie case against him.
In his ruling, Gore said the fact that the article had Nkala's byline proved that there was a prima facie case.
On May 10, Nkala submitted that he played no role in the publication of the story as there is an editorial structure in the newsroom tasked with that responsibility..
The complainant vowed that he would fix him after the publishion of the story, despite that a genuine error in the article was corrected online the same day.
Despite that, Mphoko went on to file a criminal charge against Nkala saying the article had affected his reputation.
In his defence, the journalist argued that there was no evidence that he wanted to harm the complainant.
In his ruling yesterday, Gore noted that the court established that the version of the story that was published under Nkala's name had an error which was corrected on the same day and he could not solely be held responsible for its publication.
Gore ruled that the State failed to prove its case against Nkala.
"Therefore, the accused is found not guilty and acquitted," Gore said.
The trial started on March 13, with Nkala being represented by Brian Robi of Dube Legal Practice. He denied the offence of transmitting false data messages intending to cause harm as defined in section 164C of the Criminal Law Codification and Reform Act (Chapter 9:23) as amended.
Allegations were that on August 3, 2022 at 7am in the NewsDay newspaper in Bulawayo, Nkala unlawfully and intentionally published a story titled Court dismisses Mphoko's application in Choppies dispute.
It was the State case that when the complainant saw the story on social media he was not amused.
He then reported the case to the police.
On March 17, Nkala applied for discharge stating that the charges were "trumped up" to fix him for what Mphoko had described as "unprofessional journalism".
In his defence, Nkala also noted that only a hard copy extract was before the court, while the charge did not apply to hard copy messages.
Related Topics