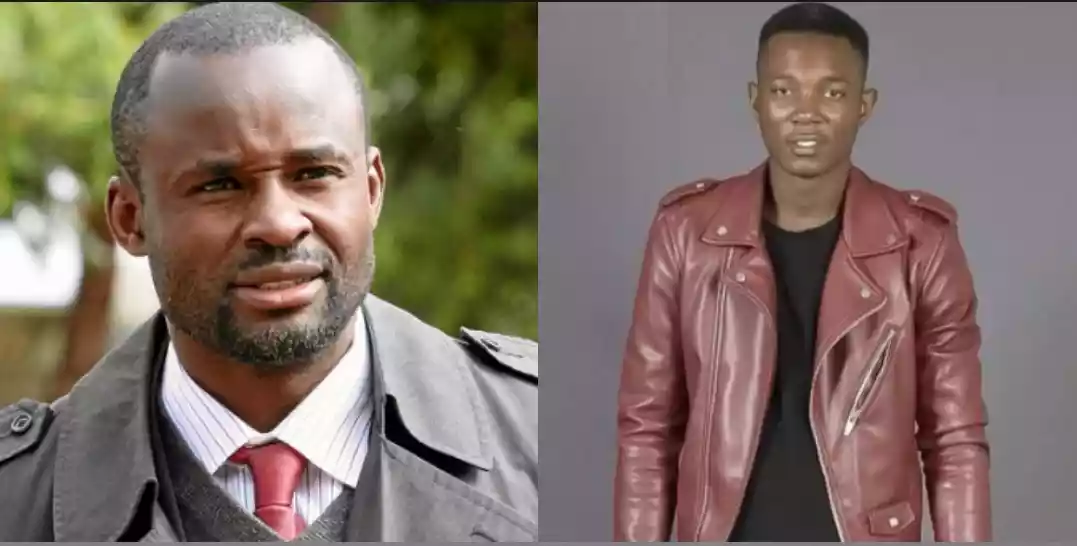 Key facts
Constituency: Norton
Incumbent: Temba Mliswa — Independent
Candidates: Temba Mliswa — Independent
Richard Tsvangirai — Citizens Coalition for Change
Constance Shamu — Zanu PF
Results of the previous election
Temba Mliswa (Independent): 16 856
Matemere Samuel MDC A: 7 850
Mutsvangwa Christopher Zanu PF: 4 355
Temba Mliswa
Mliswa is an independent member of the National Assembly for Norton constituency since 2016. His focus is on social justice and believes his work is his manifesto and will speak for him.
Mliswa began his career in politics in 1996. He joined Zanu PF and became a legislator for Hurungwe West from 2013 to 2015.
He became a Zanu PF central committee member and provincial chairperson for Mashonaland West province from 2013 to 2014.
In 2015, Mliswa was expelled from Zanu PF and became an independent candidate. He contested and won the by-election in Norton, becoming the Member of Parliament for Norton constituency in 2016.
"I work everyday. I don't care who's there. I work everyday. I campaigned to be in this office and after that I work. It's up to the people to judge what I have done for the people.
"I think I've excelled in doing my work as a legislator; in playing my oversight role, representation and legislation. These are the three things I have done."
Mliswa said he had done a lot in Parliament and portfolio committees by holding the government accountable.
"The reason I should be voted to power is pretty clear. I am an effective representative of the people. I am fearless and I am courageous, for the sake of the people and I do my best.
"The campaign environment will never be level, but I am also a strategist. I am a former Zanu PF senior official. I was provincial chairperson of the whole province. I was a central committee member and the DCC [district co-ordinating committee] chairperson so I know the ins and outs and because of that I know what they're capable of doing and what they are not capable of doing. They will try to intimidate, they will send a few people to be violent."
The people of Norton are now faced with a difficult choice, they must decide whether to vote for the experienced incumbent, a young leader representing a popular opposition party or an inexperienced politician backed by the ruling party.
Richard Tsvangirai
Richard Tsvangirai is son of the late Prime Minister of Zimbabwe and president of the Movement for Democratic of Change, Morgan Tsvangirai who was a key opposition figure in Zimbabwe.
Richard is a young passionate and dedicated man, ready to work and make a difference. He, however, faces formidable opponents in the form of Mliswa and Constance Shamu.
Tsvangirai is a fresh face in politics and says he is offering new hope for the future and desires a Norton that is for everyone.
"My key message to the people of my constituency is that we need a Norton that is for everyone."
Tsvangirai describes the pre-election period as hostile and says he is a victim of Zanu PF violence in this election. The campaign period has been tough and the electoral playing field has not been level. We have endured violence and intimidation. On July 23, we were attacked by Zanu PF thugs and hooligans in ward 14, Mtubva, while conducting door-to-door campaigns.
Seven members of my campaign team were injured with two sustaining fractured arms. My posters are being torn down, and law enforcement agents are reluctant to act on the culprits. Those are clear examples of an uneven playing field.
"I am convinced I should be voted in because I am the only candidate who talks about fighting for pro-poor policies and the rights of workers. Temba Mliswa can't say that he stands for the rights of workers because he has a reputation of not paying his workers, and Constance Shamu represents a party that is at the forefront of paying poor wages. I am also the only candidate who is fighting for an economy that works for everyone.
"Of the three candidates, I'm the only candidate who resides in Norton so I know the pain of living in a town without clean water and the pain of living in a town without economic opportunities. I know the pain of living in a town with poor education and health facilities. To my opponents, Norton is just a political playground, while it is home to me. What Norton needs is a clean start and clean hands, and that person is none other than Richard Tsvangirai."
Through Richard Tsvangirai Foundation, he has given scholarships to disadvantaged children to make sure no child is disadvantaged. He says he has also given cheap loans to youth entrepreneurs to help to create employment and deal with the high rate of substance abuse.
Constance Shamu
Constance is wife to Zanu PF old guard Webster Shamu and was elected into Parliament in 2013 as a women's proportional representative for Mashonaland West. She was, unfortunately unreachable.
Related Topics