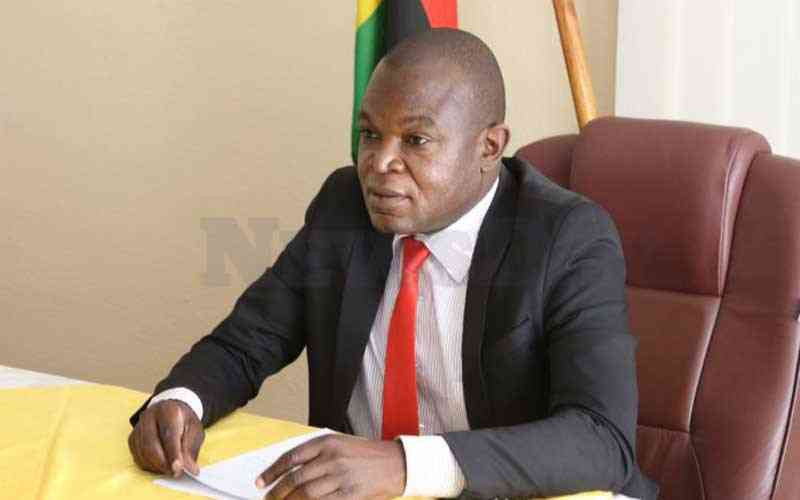 TEN people have been arrested in connection with the murder of a Citizens Coalition for Change (CCC) supporter in Glen View 7, Harare, on Thursday.
One person was killed when ruling Zanu PF party supporters clashed with CCC activists who were on their way to attend a campaign rally at Tanaka Grounds in Glen View 7 ahead of the August 23 harmonised elections.
In a statement Friday, national police spokesperson Assistant Commissioner Paul Nyathi said: "Reference is made to the Glen Norah violence which occurred on 03/08/23, resulting in the death of Tinashe Edson Chitsunge. ZRP [Zimbabwe Republic Police] confirms that 10 suspects have now been arrested and are assisting the police with investigations."
The police have said they will deal with cases of political violence.
Meanwhile, police also said they had arrested a murder and attempted murder suspect after a man ran amok and stabbed three people, including a police officer, in Lochinvar, Harare on Thursday morning.
The suspect, Saratoga Masere (26), was nabbed at Masere village under Chief Musana in Bindura after a scuffle with the police and members of the community.
He was taken back to Harare yesterday.
On the day of the violent attack, Masere stabbed Lameck Nguwo Mazvunara (73) with an iron bar before locking himself in the dining room.
Deno Mpofu (40) then broke into the room intending to apprehend the suspect before he was stabbed on the chest with a knife.
Mpofu died on admission at Sally Mugabe Central Hospital.
Masere also stabbed the victim's son, Kim Mpofu (16), before stabbing a police officer who had tried to subdue him.
Police Friday night said Mazvunara had since succumbed to the stab wounds, bringing the death toll to two.
The other two injured victims are still in hospital.
In an unrelated incident, police released the names of six people who died when they were trapped after drillers hit the underground water, which then flooded the mine tunnels at Lilian Mine in Inyathi, Matabeleland North province on Thursday.
Fourteen miners were in the tunnels and eight managed to escape to safety, while the other six were trapped.
Their bodies were retrieved and they are Matthew Sibanda (30), Ndabezinhle Bhebhe (27), both from Sesemba village under Chief Madhliwa, Bruce Clive Tshuma (21) from Matsholozane village under Chief Sikhali, Makhosana Sabelo Nkomo (22) from Nkomo village 2, Sikhali under Chief Mabhikwa, Mengezi Mpofu (23) from Mutshethe village under Chief Madliwa – all from Nkayi, and Bhekani Tshuma (25) from Sibombo village under Chief Mabhikwa.
In another unconnected matter, police said they had arrested a man in connection with 29 cases of unlawful entry into premises and theft that occurred in and around Mt Darwin, Mashonaland Central province, between April and July this year.
Police said members of the community made a citizens' arrest on Shaudhai Mangava (29) on July 28, 2023 after he was found breaking into the Sohwe Primary School administration block in Dotito.
His accomplices Matrice Kambanisa, Tendekai Chinomona and one Gono managed to escape.
Related Topics