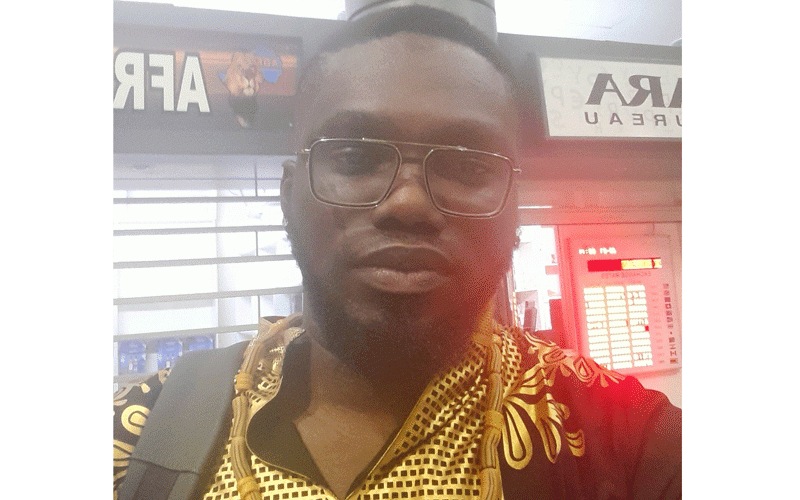 PRESIDENTIAL spokesperson George Charamba, has defended the deportation of Nigerian journalist David Hundeyin, saying he was an "agent provocateur."
Hundeyin said he was detained on Wednesday at Robert Gabriel Mugabe International Airport after being denied entry into the country.
"I landed in Zimbabwe earlier today (Wednesday), and I have been detained at Harare airport inside a smelly locked room for nearly seven hours," Hundeyin posted on his Twitter account.
"They said that despite using the travel documents of a country with a visa-free relationship, my nationality is still Nigerian, and thus, I need a visa."
Hundeyin was deported to his country on Wednesday night.
Charamba, using his pseudonym Tinoedza Zvimwe, however, said Hundeyin's deportation was justified.
"Thank our security arms for neutralising this agent provocateur. Zimbabwe has no time for hired guns and pseudo-Africans," Charamba tweeted.
"They try to set Africans against other Africans; here we flush those impostors out! He is gone back."
Information ministry permanent secretary Ndavaningi Mangwana said the journalist's papers were not in order.
"David came with Ghanaian refugee papers claiming he was a Nigerian who was a refugee from his home country. His country of asylum is Ghana after claiming to be running away from persecution in Nigeria," Mangwana said.
"People in this category certainly need visas to enter Zimbabwe. He wasn't coming in to work as a journalist. He said he was just coming to visit but without getting a visa in Ghana first.
"Other parts of his story were also unsatisfactory to the Immigration authorities. He was considered not a candidate for entry into Zimbabwe."
Related Topics