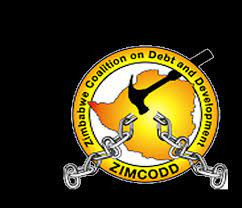 ZIMBABWES'S mining sector continues to be a haven of inequality, disadvantaging the poor and marginalised communities, the Zimbabwe Coalition on Debt and Development (Zimcodd) has said.
In its latest report titled Mining and Inequality in Zimbabwe, Zimcodd said companies displacing communities were less concerned about the environmental implications of their activities, leaving damaged roads and bridges, hazardous pollutants, dirty air, and blast debris everywhere.
It said in Mutoko villagers were given US$2 500 each as compensation after being displaced.
"Losing crucial infrastructure such as nearby healthcare systems, access to clean water, and nearby schools with the government taking much time to develop the areas puts them in a predicament that alienates them from the human development system that other communities are benefiting from," Zimcodd said.
It said the displacement of communities without adequate compensation was depriving them of the basic life care, social and economic systems.
"The people of Mungezi region in Bikita are still being displaced from their communal lands to site and expand lithium mines with little to no compensation being awarded to them.
"In Chikomba district, Nyikavanhu village where the Manhize Mine for steel is currently being built, the people are unhappy with displacement.
"Currently, there is no compensation that has been given to the villagers as the Chinese are bribing village heads and chiefs and leaving everyone else to suffer and fend for themselves when everything they had has been demolished to build the mega-mining project."
Zimcodd also said displaced communities were benefiting less from the mining activities in their areas with those that take up jobs subjected to unfair labour practices.
It implored government to come up with policies that protect communities affected by mining activities.
"Join the Extractive Industries Transparency Initiative or develop a local version of the same to promote understanding of sustainable natural resource management that accounts for community development and growth and include transparency in the compensation process for the displaced communities," Zimcodd said.
It said taxes collected from miners should be reviewed upwards so that they contribute towards community development.
Related Topics