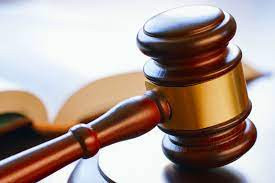 TWO police officers appeared before a Harare magistrate on Wednesday facing criminal abuse of office charges after they allegedly stole US$158 000 from a suspect.
Addmore Musiza (34) and Tafara Machokoto (41) appeared before Stanford Mambanje who remanded them in custody.
It is the State's case that on March 3, this year at around 1900 hours the duo, who are stationed at CID Stores and Business, was assigned to investigate a theft case at National foods.
They interviewed one suspect Edward Davai Mudowaye who had been arrested for stealing US$158 000 stolen from his employer, National Foods, Aspindale.
Mudowaya revealed that he had given the money to Susan Jiri for safekeeping.
The duo were led to Block 7 836 Matapi Flats, Mbare and recovered the loot from Jiri.
They did not bring back the cash as recovered property, but instead shared it among themselves and later took Mudowaya to court claiming that they did not recover anything from him.
The State alleges that CID Homicide detectives received information about the offence and arrested the duo.
Musiza was allegedly found in possession of US$56 000 which he had buried in a maize field about 400 metres from his house.
His co-accused was found in possession of US$22 000 which he had given to his aunt in Aspindale Park, Harare.
The State alleges that there are witnesses who can testify against the two.
It is alleged that the accused persons recorded in all official books and documents that they had recovered nothing from Mudowaya.
The State further alleged that another US$3000 was recovered from Jiri.
Related Topics