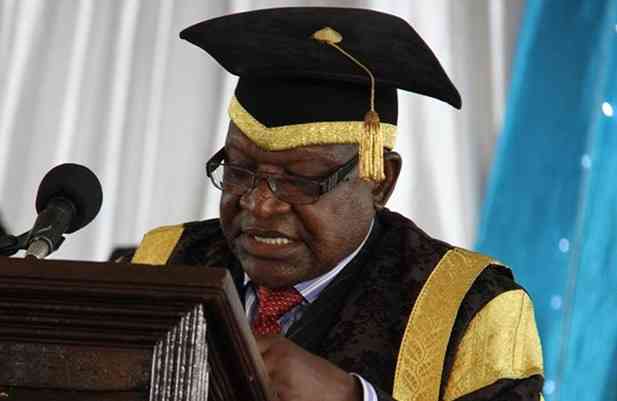 FORMER Midlands State University (MSU) vice-chancellor Ngwabi Bhebhe has opened up on the struggle he faced to set up the higher learning institution.
Speaking last Friday at a golf tournament organised by MSU to honour his academic lifetime, and social achievements, Bhebhe said he had to put up with excessive interference from some officials in the late former President Robert Mugabe's government who were against the setting up of a university in the Midlands province.
"Earlier on (before the golf reception) I told the Local Government minister July Moyo that when I started the construction of MSU I was given $50. I told him (Moyo) that I don't think his colleagues who preceded him had any good intentions about MSU," Bhebhe said.
"They really thought that it was going to be a total failure. With the $50 I was offered, I opened an account with Barclays Bank (now First Capital Bank) and there was an outcry, particularly from my ministry (Higher and Tertiary Education) that I should have opened the account with a local bank."
Bhebhe said a clique of powerful politicians in the Midlands province supported his plans to build MSU and helped clear the obstacles from some sections of government.
"You may not know that behind my activities (in establishing MSU) there were powerful people who made sure I was untouchable. They gave me confidence to do a lot of things.
"The political authorities in the province who included my own brothers Richard Hove and July Moyo, my nephew ED (Emmerson Mnangagwa) in our own relationship and former Midlands governor (Cephas) Msipa who were all powerful, were able to act and drive the growth of the institution. They were behind me. These were really my biggest supporters who wanted this institution to grow, and they made sure it grew."
Bhebhe said they told him that he should not be afraid.
Moyo, who was the guest speaker at the event, described Bhebhe as an intellectual giant, which resulted in Mnangagwa's government conferring him with the historic order of the Star of Zimbabwe, the first to be conferred to an intellectual.
Speaking at the same occasion, MSU vice-chancellor Victor Muzvidziwa said several universities on the continent had recognised Bhebhe's achievements.
"As long as he lives, we will continue in our hearts to celebrate his success because it is also our success," Muzvidziwa said.
He said Bhebhe's social side was shown by his passion for golf and the development of Gweru Sports Club.
Related Topics