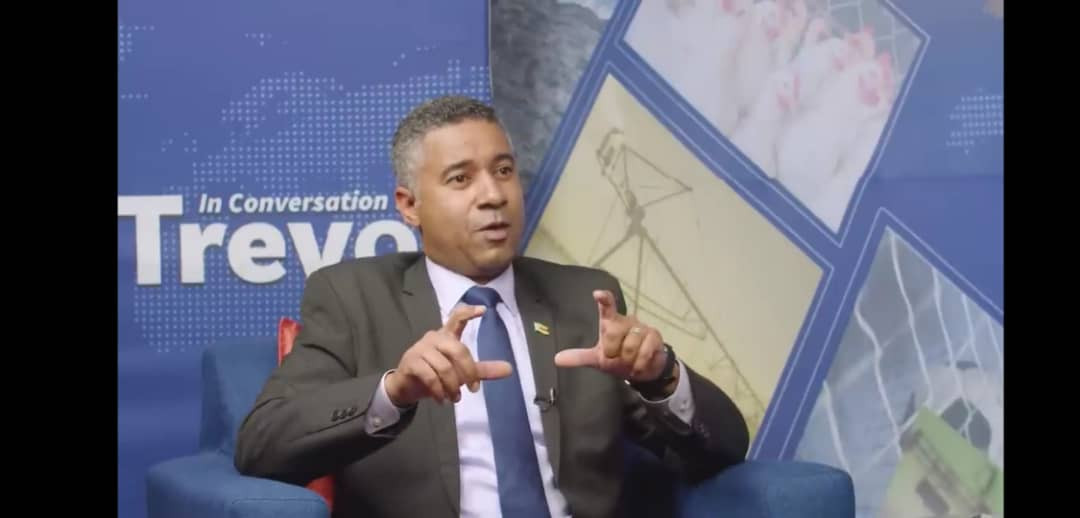 ROBERT Howard Chapman, leader of political outfit, the Democratic Union of Zimbabwe (DUZ), has been accused of being a Zanu PF collaborator sent to distract opposition Citizens Coalition for Change (CCC) leader Nelson Chamisa from wresting power from the ruling Zanu PF party in this year's general elections.
But Chapman, in an exclusive interview with Alpha Media Holdings chairman, Trevor Ncube on the online platform In Conversation with Trevor, this week said his mission is to, in fact, remove the ruling Zanu PF party from power.
Chapman distanced himself from any links with Zanu PF, saying he is being falsely accused as political temperatures hot up in the country ahead of the polls expected in August.
"I am not paid for by Zanu PF or any foreign entity. I have come from a very comfortable lifestyle, a life where I could have just stayed in the shadows. I love the private sector because you can succeed and fail privately. For me to expose my family and myself this way was a personal decision. I do not think there is enough money that someone could pay me to do what I am doing and going through," Chapman told Ncube.
"My goal is to remove Zanu PF. I want to make that extremely clear that they would not pay me to do that. They would not pay me to get anywhere near that realm. The other side of it is that there are individuals who are sanctioned by the United States inside the Zanu PF government, and I don't think I will be smart enough to align myself there and participate in that election at the risk of also being put on the sanctions list," he said.
Chapman, a Zimbabwean of mixed race, said he has support in the country and his team on the ground has collected data within communities and the results are convincing that he will make it in the coming elections.
"There is huge voter apathy. In fact, this group is larger than each of the other political parties individually. We know that if we do not tap into the followers of other parties — just moving into the centre, our message would relate with the larger audience than the extremists on each side.
"The data showed that we would be very accepted from a Zimbabwean standpoint; being my race —a mixed race as my father is white and my mother is black. So, looking at that, people would be very accepting, and there is an opportunity for acceptance," he said, noting that people in communities have no faith that existing candidates can deliver the change they want.
Chapman said his party would be able to field candidates in all parliamentary and council seats.
"We have structures in place from provincial, district, constituency, going down to the wards. We are focusing on every key issue that relates to the people on the ground — that they cannot even argue that this is happening in their minds or in their communities and really showing them that we can really drive change," he added.
President Emmerson Mnangagwa is yet to proclaim this year's election dates. Chapman will face stiff competition from Mnangagwa and Chamisa, among others, in the presidential race.
Related Topics