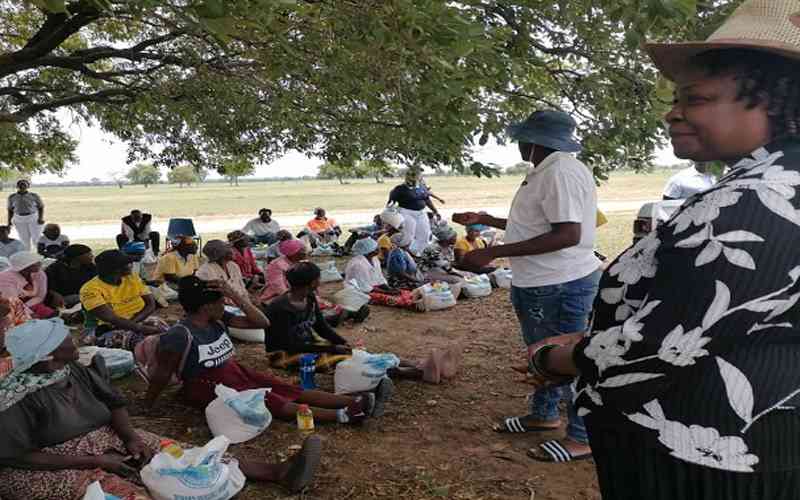 THE San community in Tsholotsho, Matabeleland North province, is appealing for food aid amid reports that it is not getting enough food assistance from government.
Incoming San chief, Christopher Dube, yesterday told Southern Eye that his community did not get enough agricultural input support from government.
They also do not have adequate draught power to use during cultivation of their lands.
"The 50kg maize per household per month that we are getting from social welfare is not enough. We were given 2kg of maize seed, but we need at least 5kg of that per household. We need more cereal crop seeds than maize seed because we are in an arid area," Dube said.
"We appeal to the government and donors to assist us with more farming inputs and draught power to enable us to sustain ourselves. We are not lazy people; it is only that the new farming methods like Pfumvudza/ Intwasa are not working for old people like us."
Dube said a few people in his community own cattle and donkeys that could be used for draught power, adding that they were still trying to adapt to the new normal and modern way of life that is now a reality.
In July last year, Cabinet noted that there is serious marginalisation of the San or Tjwao community in Tsholotsho, and promised to put in place a raft of measures to assist the neglected tribe.
Cabinet pledged to build clinics, primary and secondary schools and to waive entry requirements for learners, facilitate issuance of birth and identity documents and appoint headmen and chiefs to "enhance the participation of the San/Tjwao in governance".
Dube is yet to be formally installed as the first substantive chief Goledema of the San people.
"I cannot tell when they are going to install me. I stand guided by the responsible offices, but I believe all is well," Dube said.
Related Topics