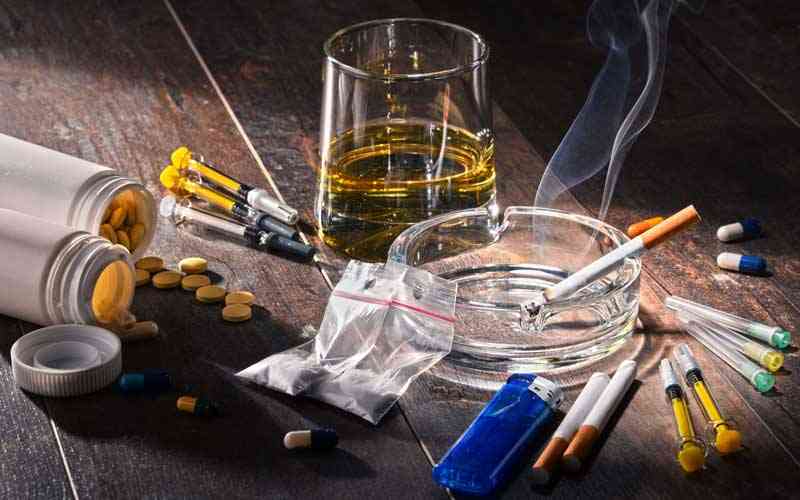 Government has been urged to reform current drug laws and come up with comprehensive legislation that deals with procurement and distribution of drugs.
In a joint statement, the Student and Youth Working on Reproductive Health Action Team and Farming Community Educational Trust said the current drug laws needed a complete overhaul.
"The government of Zimbabwe and Parliament have a duty to rigorously reform current drug laws and come up with comprehensive legislation that governs the procurement and distribution of drugs in the country. The available Dangerous Drugs Act, Chapter 15 and The Criminal Code Chapter 9:23 section 56 were developed primarily to govern and prevent drug trafficking and diversion of controlled drugs.
"Hence, there is need for more focused drug legislation that allows drug abuse survivors to seek help without fear of criminalisation and facing other penalties," the statement read.
They said the fight to end HIV/Aids may not be won if young people are into drugs.
"Unwanted pregnancies and the spread of HIV and other sexually transmitted infections become a common problem. We would like to jointly appeal to the Zimbabwe Republic Police and other law enforcement agencies to leave no stone unturned in pursuing and apprehending all suppliers of illegal drugs and substances that end up in the hands of our children," the youths said.
Crystal meth, marijuana and broncleer are the most abused drugs by youths in the country.
Meanwhile, the Zimbabwe Civil Liberties and Drug Network (ZCLDN) has come out guns blazing against Harare Provincial Affairs and Devolution secretary Tafadzwa Muguti for proclaiming punitive measures against drug abusers.
In a statement yesterday, they said drug users need rehabilitation and not incarceration. ZCLDN said Muguti's utterances contradict the country's inter-ministerial committee on drugs that was set up by President Emmerson Mnangagwa to deal with the drug scourge.
"We have every reason to doubt whether Muguti is even aware of the instruments and measures put in place by government to deal with people who use drugs and dangerous substances in Zimbabwe," the ZCLDN statement read.
"According to the just completed Zimbabwe Situational Analysis on Drug Use, illicit drug use is a public health concern rather than a criminal issue.
"Zimbabwe's jails cannot accommodate nearly a quarter of a million people who are reportedly taking drugs across the board.
"It is disconcerting that instead of alleviating the plight of people who use drugs through the provision of treatment services and harm reduction drop-in centres, Muguti found it prudent to condemn the already burdened young men and women among us who deserve rehabilitation and not criminalisation."
"There is need for the government of Zimbabwe to fund the Zimbabwe national drug master plan and the inter-ministerial committee to do its work according to the plan."
Related Topics