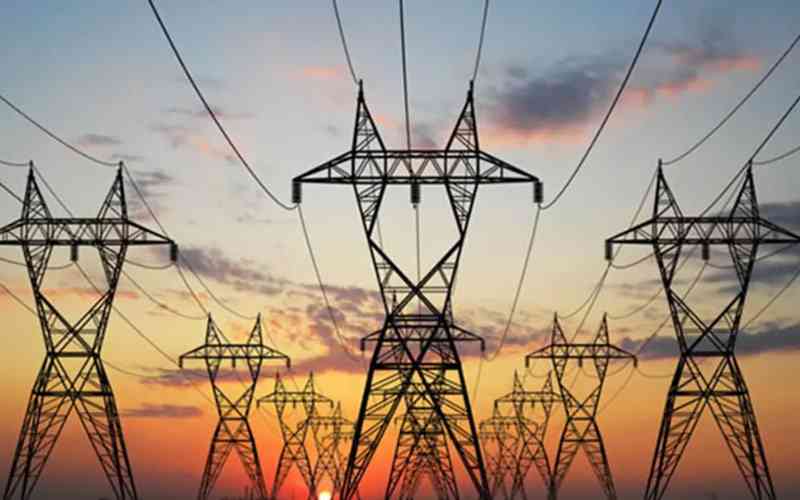 THE Zimbabwe Electricity Supply Authority (Zesa) has said that the power situation in the country has improved due to increased generation at Hwange Power Station.
However, on its portal yesterday, the company stated that it was producing 681MW out of the required 2200MW per day.
In a statement yesterday, Zesa said the country would now witness less load shedding compared to past weeks.
'Zesa Holdings is pleased to advise its valued stakeholders of the increased electricity supply in the country, which has resulted in reduced load curtailment across all our customer segments. Our engineers and technicians have been working frantically to ensure increased power generation. Consequently, we have increased generation at the Hwange Power Station by getting the broken down units back up, resulting in five of the six being currently operational which has increased supply to the national grid," the statement read.
Zesa said the country had enough power for the festive season.
"This will help ease the demand supply gap during the festive break as we also anticipate reduced demand from the business sector during the period," the statement read.
It said the power outages that had been affecting the country had also affected electricity trading on the Southern African Power Pool market, further reducing import arrangements in the face of exponential demand for power in the country.
"In the past weeks, we have been extensively engaging various stakeholders so as to implement critical measures to alleviate the power deficit challenges. The power deficit is not unique to Zimbabwe but the entire Sadc region.
"The Hwange 7 and 8 which is set to bring an additional 600MW to the national grid was scheduled to be completed by January 2022, however, the effects of COVID-19 derailed the completion. Our valued stakeholders are advised that Hwange seven and eight commissioning preparations are well on course. To date, it is pleasing to see that the technical tests are progressing well and the utility expects the first additional 300MW from unit seven soon. Every indication is that it has been built well. We are treading cautiously on the technical aspects so that we energise robust machinery; hence the need to follow all comprehensive commissioning tests.
Zimbabwe is facing crippling electricity shortages, with consumers enduring 22-hour power outages per day.
The crisis deepened recently after the Zambezi River Authority ordered the Zimbabwe Power Company to slash generation at the Kariba South Power Station to 150MW from 600MW due to low water levels.
The coal-fired Hwange Power Station, with an installed capacity of 920MW, has been generating less than half its capacity due to constant breakdown of obsolete equipment.
Related Topics