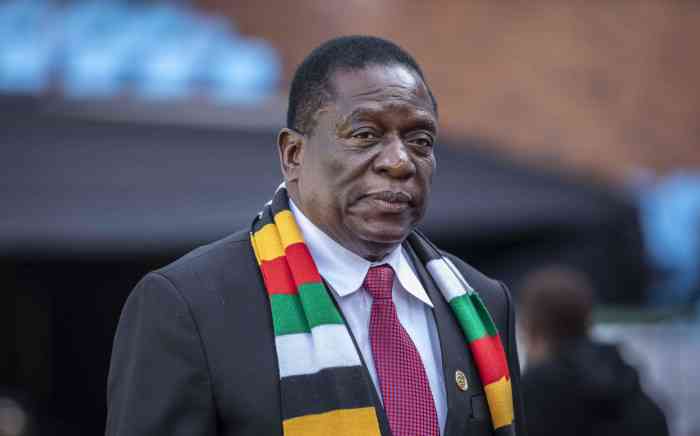 PRESIDENT Emmerson Mnangagwa yesterday handed over a framed letter sent to Zimbabwe by Russia President Vladimir Putin to the Institute of African Knowledge (INSTAK), so that it can be displayed at the Museum of African Liberation currently under construction.
The letter was written by the Zanu PF women's league in 1991 in solidarity to the then Soviet Union and Russia.
Since then, it was kept safely in a frame.
Presenting the letter at State House yesterday, Mnangagwa said he was pleased by Putin's gesture, which shows deep relations between the two countries.
"The letter was written on February 12 (in 1991) and President Putin decided to return it so that it can be displayed at the museum," Mnangagwa said.
INSTAK chairperson Simbi Mubako said he was grateful that Mnangagwa had decided to hand over the treasured letter to the African Museum of Liberation.
"We are glad that the President has given this artefact to the museum. We need to collect all the liberation artefacts around the world so that we can display them here," Mubako said.
Early this month, INSTAK chief executive Kwame Muzawazi told NewsDay that construction of the African Liberation Museum site was now 12% complete, while the project is expected to be completed in 2023.
Related Topics