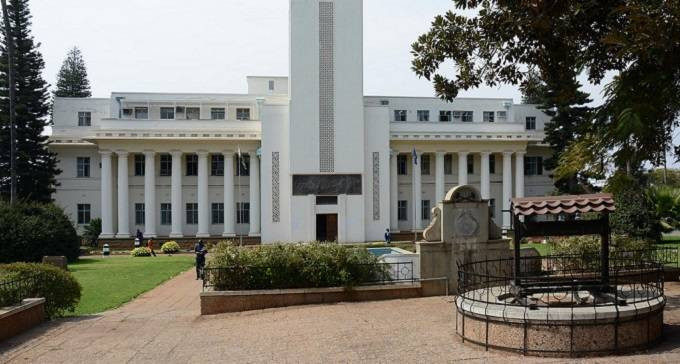 BULAWAYO residents yesterday besieged Bulawayo City Hall protesting over high rates.
Residents feel that the Bulawayo City Council (BCC) bills were becoming unaffordable, especially water charges.
BCC is charging residents using estimated figures, a development that it blames on lack of resources and manpower.
Bulawayo Progressive Residents Association (BPRA) vice-chairperson Patricia Tshabalala said some of the residents had their furniture confisticated by council after failing to pay bills.
"Council staff is taking people's furniture saying they want to recover debts. We want to remind councillors that we are the ones who elected them into office. They say they are educated, but they decide to increase rates and exclude us in their decisions. They hide behind debt recovery and then come and take property, including that belonging to lodgers," he said.
Tshabalala said despite the high bills paid by residents, service delivery was poor.
"There are no streetlights, and potholes are everywhere. Council has failed us," he said.
BPRA organising secretary Melusi Moyo, who also participated in the demonstration, said council management did not address the petitioners.
"We are tired of a self-serving council. Drains are not being cleaned and those are the things that matter. We don't need to hear about endless budgets with no service delivery. We will make a follow up on this soon. Some of the protesters had their placards torn to shreds because we are not respected by council. They don't value us," Moyo said.
In October this year, residents of Vulindlela flats in Makokoba complained of overcrowded living conditions and demanded council to intervene.
A Vulindlela flats resident, Jenifer Kahoma, said they had not received any assistance from BCC.
BCC spokesperson Bongiwe Ngwenya said she was in a meeting when asked to comment.
She had not responded to questions sent to her by Southern Eye by the time of going to print.
Bulawayo deputy mayor Mlandu Ncube earlier this week said water bills were skyrocketing because people were using a lot of water, adding that they fill up a lot of buckets with water during water-rationing periods.
Follow us on Twitter @NewsDayZimbabwe
Related Topics