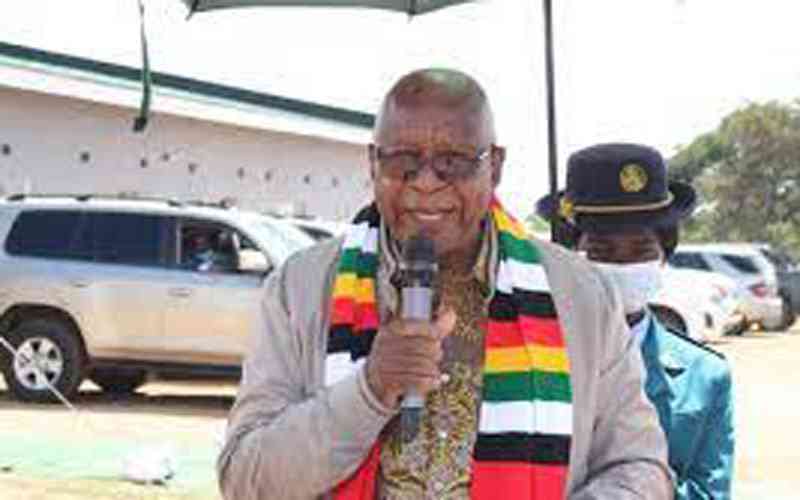 ZANU PF party Midlands provincial chairperson Larry Mavima has urged ruling party members to block the opposition Citizens Coalition for Change (CCC) from infiltrating rural areas ahead of the 2023 polls.
The country will hold harmonised elections next year and political parties are already in pre-electoral campaign mode.
Addressing party supporters in Runde, Zvishavane, on Monday, where he donated mealie-meal to ruling party supporters, Mavima said: "As party cadres you should stop infiltration of our rural areas by the opposition and non-governmental organisations aligned to them."
Mavima was accompanied by Zanu PF national youth secretary for lands Nomatter Topotsa. He donated 20 tonnes of mealie-meal to the constituency. Individuals got 10kg bags of maize meal.
"You should go out in your numbers and mobilise five million plus voters for his Excellency President Emmerson Mnangagwa. You should make sure no one is left behind in registering to vote. Make sure that people in this area have national identity documents so that they can register to vote."
Over the years the ruling party has considered rural areas to be its stronghold in national elections.
But after the disputed presidential elections held in 2018, CCC leader Nelson Chamisa has been making inroads into rural areas, much to the chagrin of the ruling party.
Chamisa's entourage was attacked during his visits to the countryside early this year.
Last month while his party members were campaigning in rural Matobo and Insiza, CCC proportional representation Member of Parliament Jasmine Toffa was severely assaulted by suspected Zanu PF activists and hospitalised. Other women affiliated to the CCC party were also brutalised.
Follow Stephen on Twitter @jagganox78
Related Topics