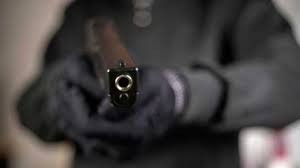 AN increase in armed robbery and carjacking cases in Matabeleland South, especially in Gwanda district, has riled the community anti-crime groups.
Gwanda is seen as a transit zone for people coming and going to neighbouring South Africa, and the rise in crime threatens local businesses.
"In the past weeks and months, we have experienced a lot of armed robberies and car hijacking in our community. If the community is united, we believe that we are going to win this war against crime," crime-fighting group, Diaspora and Gohole Village Vulture Team chairperson, Victor Sibanda said yesterday.
The group has teamed up with police and other security organs to fight the growing threat of crime.
"We are appealing to the community to be organised and alert as we are approaching the festive season. We know that criminals and cattle rustlers are busy strategising as well. Members of the community must be vigilant especially during this period time if they see any suspicions they must report to the members of Vulture Team and police," he said.
Police recently expressed concerns over the rise in armed robberies around the country.
Early this week, Home Affairs minister Kazembe Kazembe said armed robberies were a security threat, and chasing away potential investors.
Some of the armed robberies involve serving and retired members of the security forces such as the army and police.
Police Deputy Commissioner-General Learn Ncube recently revealed that 8 542 robberies were reported in 2022 with 4 609 being armed robberies.
"Robberies and armed hold-ups are serious and potentially dangerous crimes that can cause emotional and psychological distress to victims even when they are not physically hurt. Particularly at risk are businesses that hold large amounts of money, that trade late at night, that have few employees on site, that regularly deal face-to-face with customers or are located in an isolated area," Sibanda said.
Follow Silas on Twitter @silasnkala
Related Topics