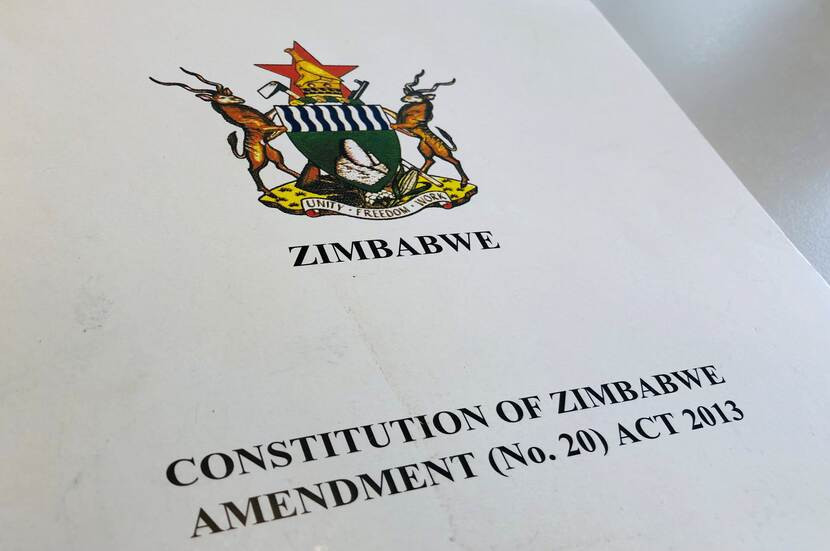 LOCAL human rights group have partnered with their international counterparts to produce a simplified booklet on constitutional rights in local languages to promote citizen engagement in governance and human rights-related issues in the country.
The booklet, titled the Zimbabwean Constitutional Literacy Booklet, will be launched in Harare on Wednesday by the Centre for Human Rights and Konrad Adenauer Stiftung (KAS) in partnership with the Zimbabwe Human Rights NGO Forum and the University of Zimbabwe.
The Centre of Human Rights is a division of the faculty of law at the University of Pretoria. KAS is a German political foundation that works towards the maintenance of peace, freedom, and justice through political education and has representation in 111 countries across the world.
The book will be published in both Shona and Ndebele translations to promote constitutional literacy among ordinary citizens.
"The 2013 Constitution is heralded as a 'Constitution of the people as a result of the consultative processes during the Constitution-making process, increased knowledge of what this Constitution means and can do for the people is thus central to this Constitution truly being one of the people and one for the people," the rights organisations said in a joint statement.
"Constitutional literacy empowers citizens with the awareness of the rights and responsibilities they are afforded in the Constitution, and what sort of redress to seek in cases where these rights are infringed. Constitutional literacy also informs citizens of the obligations upon themselves and the state in their interaction with each other."
The booklet was produced under the organisations' Rule of Law Programme for Sub-Saharan Africa.
Centre for Human Rights, Democracy and Civic Engagement unit programmes manager Bonolo Makgale said the project is aimed at promoting human rights and constitutional literacy.
"Raising awareness among the citizens is one of the most effective ways of enhancing accountability and participation in governance affairs but also, the best defence against gross human rights violations," Makgale said.
"A knowledgeable and empowered citizen is better placed to demand, question and seek appropriate remedies against rogue regimes and authorities and against any perpetrators."
Zimbabwe Human Rights NGO Forum executive director Musa Kika said the people are the ultimate stockholders of a Constitution and to derive the benefit that social contract confers, they need to know it.
"A Constitution is not self-executing," Kika said.
"It needs the people to drive it into actualisation, and only then can the promise of that Constitution be realised. But with the legalese and grandiose language of the constitution (which in many ways is necessary), the people need simplified material to help break things for them," he added.
Related Topics