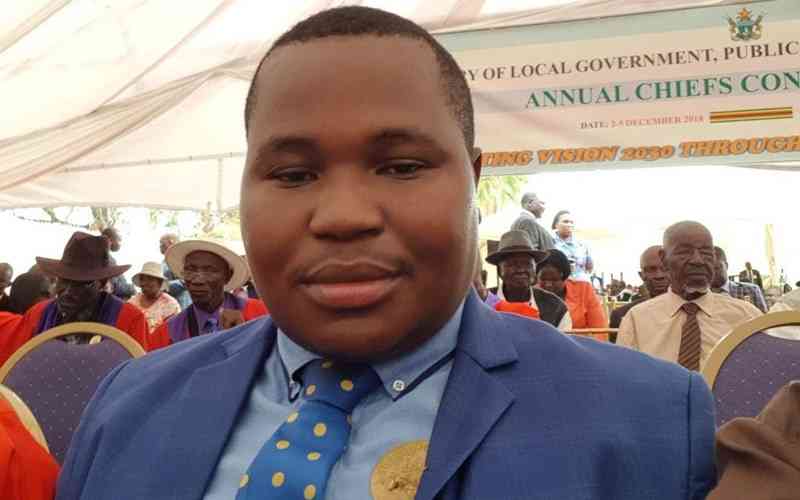 A MISUNDERSTANDING has erupted over the succession of the late Chief Mabhikwa, born Vusumusi Khumalo following the appointment of John Khumalo as the acting chief.
The late Chief Mabhikwa died in a traffic accident on May 23 this year.
Khumalo family member Donald Khumalo revealed the appointment of the acting chief to the media last week.
However, the mother to the late chief, Sibonginkosi Sithole recently wrote to the Chiefs Council and stakeholders expressing her dismay over the manner in which the appointment of an acting chief was done.
The letter was copied to the Local Government minister July Moyo, National Chiefs Council president Fortune Charumbira, National Chiefs' Council deputy president Mtshana Khumalo, Lupane district development co-ordinator and the Lupane Local Board.
"I am writing this letter in great dismay and grief as the mother of the late Vusumuzi. With all due respect, this letter serves as a special request concerning what happened since I lost my son. I know that culturally I do not have the power to pick a successor to the throne and later decide who should sit on it," Sithole wrote.
"I am hurt and devastated that an acting chief has already been appointed without my knowledge as the mother of the late chief . . . I feel the appointment of the acting chief came early. I would not have been concerned if it had been done respectfully."
She said she wanted to be afforded a chance to honour her son.
"The appointment of the acting chief was done by a panel of eight family members on account that Vice-President (Constantino) Chiwenga had tasked them to do so. Therefore, my appeal is that can we wait a little longer for the new season to start then an acting chief can be appointed following family tradition," Sithole said.
She confirmed penning the letter yesterday.
Donald recently confirmed that the acting chief will represent the family until next year in May.
"We think by that time we would have made a decision," he said, but claimed that there were no disagreements as a family.
Chief Mabhikwa was 19 when he was installed in 2012, six years after his father, Edwin, died. John is a brother to the late Edwin.
Contacted for comment Chief Mtshana said he hoped to get the letter today (Monday).
"I have not yet seen the letter. Maybe since it's the weekend and the offices will open tomorrow (today) I will receive it, but for now, I have not seen it," Chief Mtshana said.
l Follow Silas on Twitter @silasnkala
Related Topics