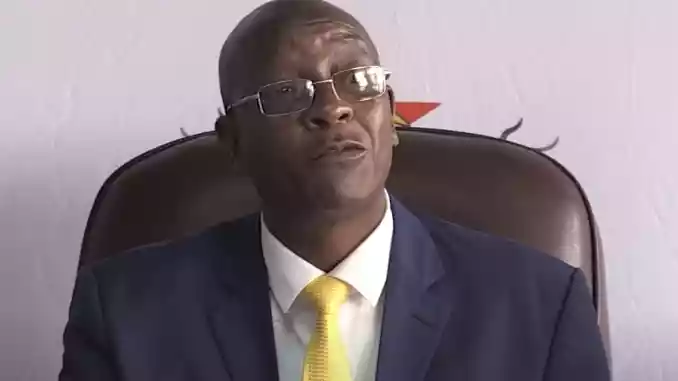 FREEMAN MAKOPA
ZIMBABWE has been added to a watch list of countries that have seen a steady decline in civic freedoms as the country gears up for general elections in July 2023, international human rights monitor, Civicus, has said.
This follows concerns raised around President Emmerson Mnangagwa administration's latest target on non-government organisations (NGOs) and members of the opposition ahead of the elections.
Civicus is an international non-profit organisation, which describes itself as "a global alliance dedicated to strengthening citizen action and civil society around the world". Founded in 1993, it is headquartered in Johannesburg, South Africa.
Civicus said Zimbabwe was recently added to the list of countries that have experienced a decline in civic freedoms.
"Zimbabwe has been added to a watch list of countries that have seen a steady decline in civic freedoms. As Zimbabwe gears up for general elections in July 2023, civic space is under severe attack with increasing restrictions targeting civil society and opposition groups ahead of the elections being reported," Civicus said in a statement.
"Restrictive amendments to civil society organisation (CSO) law, public vilification of CSOs and foreign diplomatic missions, raids on CSO activities, and suspension of CSO registration have become commonplace."
The "watch list" is released by the Civicus every quarter and highlights four to six countries where there have been significant increases in attacks against the right to free speech, the right to protest and the right to freedom of association.
Other countries to be included on the latest watch list are Guatemala, Serbia, Sri Lanka and Guinea.
Human rights lawyer Musa Kika told the Zimbabwe Independent that the conduct of government in restricting civic and political space brings forth consequences to the country.
"Bad action attracts negative attention, and this simply increases the country's political risk premium. So the conduct of the government to restrict civic and political space comes with great consequences to the country all-round," he said.
"When it comes to open societies and democracy, Zimbabwe is a low-ranker, and this classification is hardly surprising. Unless the tide is reversed, we are headed further on a downward trajectory."
Efforts to get a comment from Justice minister Ziyambi Ziyambi were fruitless as he was said to be in a meeting.
However, Zanu PF information and publicity director Tafadzwa Mugwadi said NGOs have on several occasions been caught red-handed organising and funding violence in the country.
"What product has come out of such violent, chaos-mongering NGOs and CSOs, which one would think Zimbabwe would suffer losses from in the event that such NGOs go hang? If you can't show or point to a single road, farm, infrastructure or manufacturing industry completed by NGOs and CSOs, then they must just go hang," he said.
"If you ask me how many times they have been caught red-handed organising and funding violence, I can show you the evidence, names of NGOs and the names of their leaders and their modus operandi.
"Those rogue CSOs and NGOs have left indelible scars of violence in our society and on victims, but no tangible product."
In Zimbabwe, Civicus is particularly concerned about government's suspension of registrations of various NGOs, smear campaigns being used against civil society organisations, diplomatic missions, and legislation that was introduced to further restrict the work of civil society
Zimbabwe is currently rated repressed and there are a total of 50 countries in the world with this rating.
Related Topics