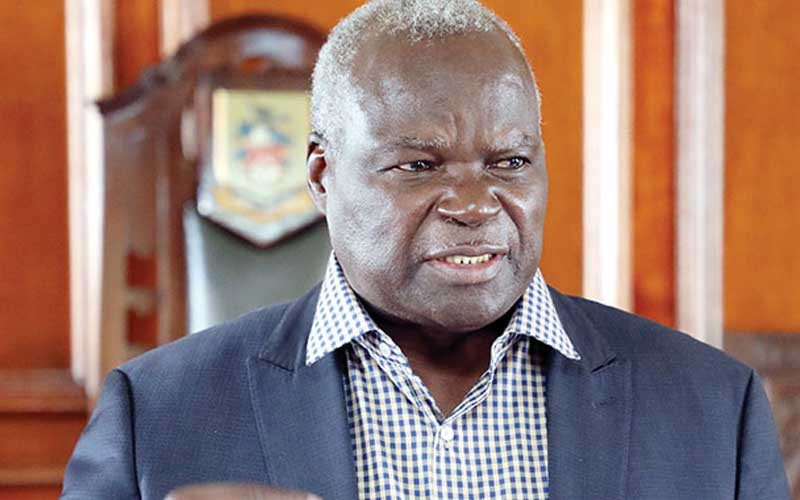 BULAWAYO's ward 3 councillor and deputy mayor Tinashe Kambarami has been recalled from council, ending his brief and eventful return to the local authority.
In a letter dated September 14, Local Government minister July Moyo informed town clerk Christopher Dube that he was "in receipt of a letter from the Movement of Democratic Change stating that councillor Tinashe Kambarami of ward 3 had ceased to be a member of the party".
"In terms of section 278(1) of the Constitution of Zimbabwe as read with section 129(1)(k), his ward is now vacant," said Moyo.
"Please advise Zimbabwe Electoral Commission accordingly".
Last month, the Bulawayo High Court granted an order reinstating Kambarami after a three-year battle in court.
Kambarami's woes started in November 2018 when a pressure group, the 1893 Mthwakazi Restoration Movement (1893MRM), approached the Bulawayo High Court seeking his termination from office, claiming he was unfit for office due to his criminal record.
This was after Kambarami appeared before a Bulawayo magistrate in July 2018 on theft charges, where he pleaded guilty and was fined US$80 or 18 days in prison for stealing an extension cord from an electrician he had hired to do manual work at his offices.
1893MRM said Kambarami's election violated the electoral laws of the country.
In 2019, Bulawayo High Court judge Justice Thompson Mabhikwa ruled that Kambarami was unfit for office.
This opened a chain of legal battles as Kambarami claimed that he had appealed his conviction and also challenged his removal from council.
Kambarami was cleared by the Supreme Court and has been awaiting his reinstatement since then.
Upon his return to council, Kambarami tried to reclaim his former position as deputy mayor, but faced resistance from the incumbent, ward 1 councillor Mlandu Ncube, who approached the courts seeking to block Kambarami's reinstatement.— CITE
Related Topics