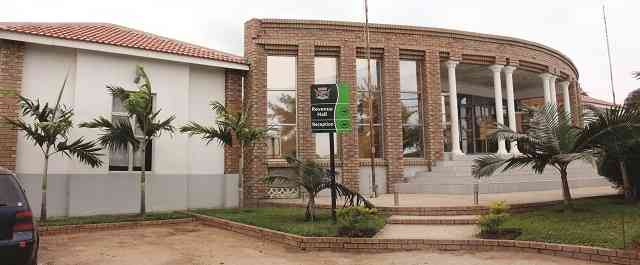 BEITBRIDGE councillors have accused the government of sidelining them during State functions held in the border town.
The Beitbridge council is entirely made up of CCC councillors.
The complaint was made at a full council meeting last week coming hard on the heels of the official opening of the upgraded Beitbridge Border Post by President Emmerson Mnangagwa.
Only Beitbridge mayor Munyaradzi Chitsunge was invited although he was made to sit in a public tent. Chitsunge was not even on the salutations list of officials who spoke, including Mnangagwa.
"We are not recognised at State events taking place in our town. At the official opening of the upgraded border, we were left out and yet now we are being asked to attend the indaba to be addressed by President Mnangagwa. Why do they know us now and yet when they come here they don't recognise us?" ward 3 councillor Takaendepi Mahachi said.
Councillor Morgen Ncube weighed in saying it was strange that during similar State functions in Harare, the mayor and councillors were invited and even recognised during proceedings.
"They are even addressed. We are councillors of all people and not just those who elected us and if we are excluded it means those people have been left out, which is not proper," said Ncube.
The Harare mayor is usually an invited dignitary at the National Heroes Acre and is even acknowledged.
"They made it (border official opening) look like a Zanu PF function. They could have left us out at their private rally later held at Dulivhadzimo Stadium, but during a public function officials should be mature to know we have people behind us," said Ncube.
Town clerk Loud Ramagkapola took the blame saying his office failed to follow up when the draft list of guests was sent to his office. He said it might have been an oversight.
"We submitted a list including all councillors and these lists are vetted elsewhere. We may have failed to follow up after the final list, but it is true that all Beitbridge councillors should have been included on behalf of Beitbridge residents," said Ramagkapola.
He, however, highlighted similar problems that occurred, particularly during the commissioning of the Beitbridge's water plant, when councillors were excluded from the dignitaries list.
"These are the town fathers and we will in future liaise with the authorities responsible to include them," Ramagkapola added.
Follow us on Twitter @NewsDayZimbabwe
Related Topics