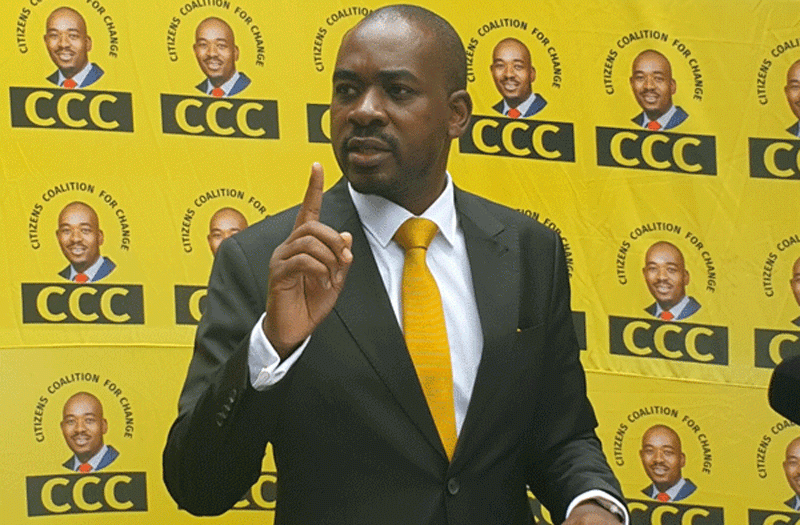 A Zanu PF member and cleric who threatened Citizens Coalition for Change (CCC) leader Nelson Chamisa with death is still a free man despite earlier claims by the police that they are investigating him.
In July, Abton Mashayanyika declared that Chamisa and his family should be killed while addressing a Zanu PF rally in Mberengwa, Midlands province.
Mashayanyika, a bishop of the Habakkuk Apostolic Faith Mission, was captured on camera while making the utterances.
The video triggered outrage with human rights saying the death threats were out of order especially as the country is preparing for general elections next year.
Police later said they had opened investigations into the death threats after human rights lawyer Beatrice Mtetwa wrote to them demanding an investigation.
A follow-up by The Standard into the case revealed that Mashayanyika was still a free man, and never summoned to the police.
Police spokesperson Assistant Commissioner Paul Nyathi told The Standard that he had not received any update from the Midlands Police.
"I have not yet received any update from the officer commanding Midlands on that matter," Nyathi said.
Midlands provincial police spokesperson Emmanuel Mahoko was not answering his calls when The Standard contacted him for comment.
Mtetwa said she had not received any update on the progress of the matter since her demand for a probe.
"I have not yet received an update from the police with regards to the progress on the matter," she said. Mashayanyka said he was a free man
"There is nothing," he curtly said.
In an interview with The Standard following his death threats, Mashayanyika said he was too Zanu PF to be arrested.
CCC spokesperson Fadzayi Mahere said the police inaction was disturbing at a time when party legislators Job Sikhala (Zengeza West) and Godfrey Sithole (Chitungwiza North) are fighting for their freedom at the courts following their incarceration on June 14 on charges of inciting violence.
Related Topics