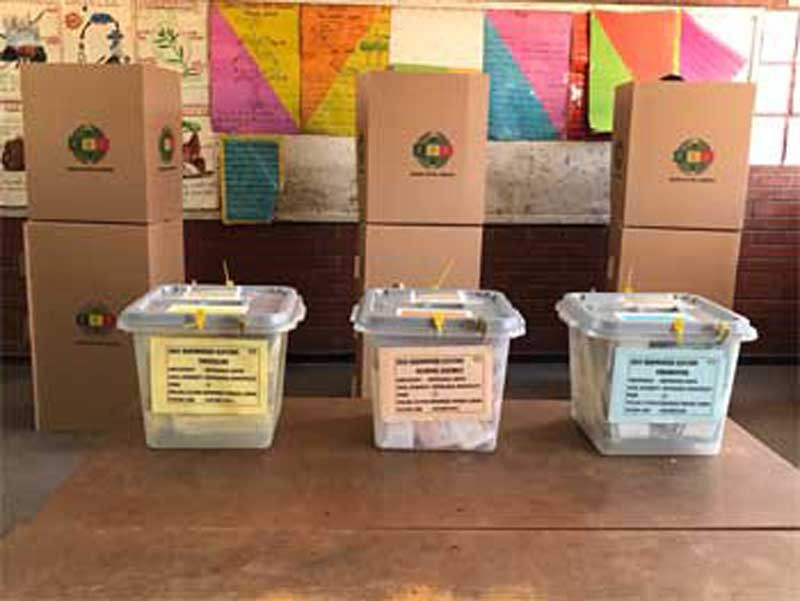 ELECTORAL observers have queried the growing number of assisted voters under controversial circumstances raising suspicion that this could be a vote-rigging gimmick.
In the recent by-elections held in Bulilima, Matabeleland South, independent observers reported that at all the polling stations visited or observed, there were a number of assisted voters.
The Zimbabwe Electoral Support Network reported that at Mathambo Primary School polling station, five people were assisted to vote while 31 people were assisted at Malalume Secondary School.
Eleven people were assisted to vote at Sikhathini Secondary School polling station due to illiteracy and visual impairment.
Election Resource Centre programmes manager Takunda Tsunga said: "The manipulation of the assisted voter facility is of concern. The Zimbabwe Electoral Commission (Zec) and its polling officers have a duty to ensure that all those who come as assisted voters do so without duress. The integrity of the vote must be maintained."
Zec spokesperson Jasper Mangwana said he was in a meeting when contacted for comment.
According to the country's laws, the illiterate and physically handicapped can be assisted to cast their vote. Section 59 of the Electoral Act, provides for conditions of assisted voting.
The opposition Citizens Coalition for Change (CCC) has complained to Zec over the growing number of assisted voters considering the country's high literacy rate.
The opposition says this is an election rigging strategy.
Addressing a Press conference last week, CCC leader Nelson Chamisa said the number of assisted voters was worrisome as the country marches towards the 2023 polls.
"The human rights situation in the country has gotten to another level," Chamisa said.
"I have also heard that issuance of Identity cards is done by Zanu PF party leadership. Why? Because they want to do regimented voting... bereka mwana (assisted voters).
"That is a very serious issue. That is why (Kembo) Mohadi (Zanu PF vice-president) has been going around the country addressing kraal and village heads over 35 000 of them throughout the country. He is not addressing them to empower them but to intimidate them that they should not allow CCC activity."
Related Topics