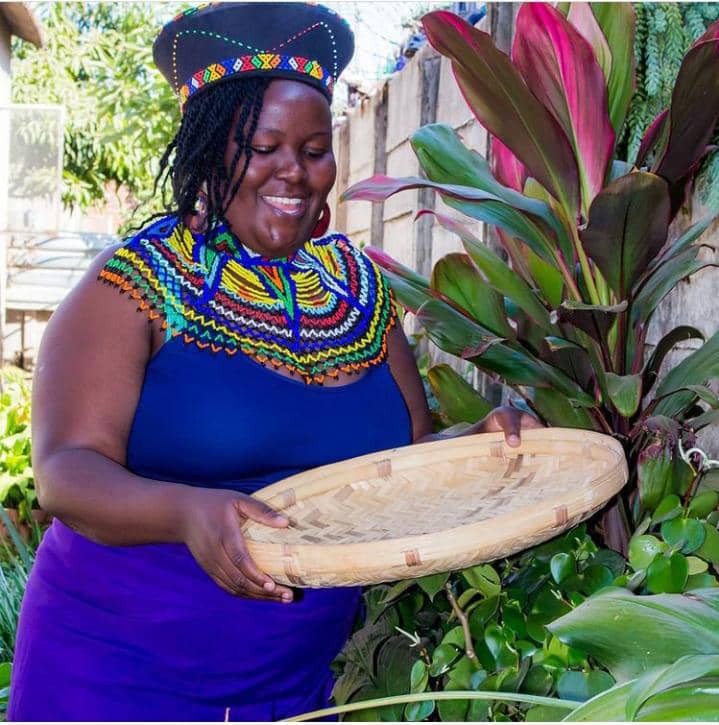 BY AGATHA CHUMA BEADS fashion designer and founder of Bribz Couture Designs Tania Madimutsa says she takes pride in making clothing and jewellery that speaks to African culture.
The Harare-based designer said although some associate beads with evil spirits, she feels it is a distinct artefact that carries a strong message about African culture.
"There is a misconception regarding African culture and fashion. As rich as it is, some people feel that when you like it, you will be appeasing some spirit mediums," she said.
Madimutsa, a devout Christian, values and honours her culture and sees no contradiction with her strong love for beads.
"My love for Afro-centric jewellery inspired me into beading. My aim is to raise awareness that we can still keep our pride as Africans through clothing at the same time being devoted Christians," she said.
"I would walk in town in search of beaded jewellery, looking for a design of choice, but could not get any. I then asked myself why can't I make my own designs since what I was looking for was rare."
Her interest in beads has seen her dressing models and actresses.
"Part of my achievements was to participate at the Sankara Fashion Show. I was also a set designer for the film The Spirit Return, dressed veteran actor Stephen Chigorimbo and a number of models who include Trinity Matenganyika, among others," she explained.
The 33-year-old designer strives to keep customers satisfied so that they remain loyal to her brand.
"Competition is one thing that helps me survive in this industry because it jogs my mind to keep on producing creative designs. I am always on my toes every day to try and bring perfection in my work. My desires are to see the fashion industry getting the recognition it deserves and designers getting appreciated," she said.
Madimutsa's drive is largely inspired by designer Zana Ncube, founder of Tribe Zimbabwe.
"My motto is never to give up. When you feel like there is no more strength in you, speak through your designs. As designers, our voices are our products and we speak through them and we do not tire from telling stories," she added.
Follow Agatha onTwitter @AgathaChuma
Related Topics