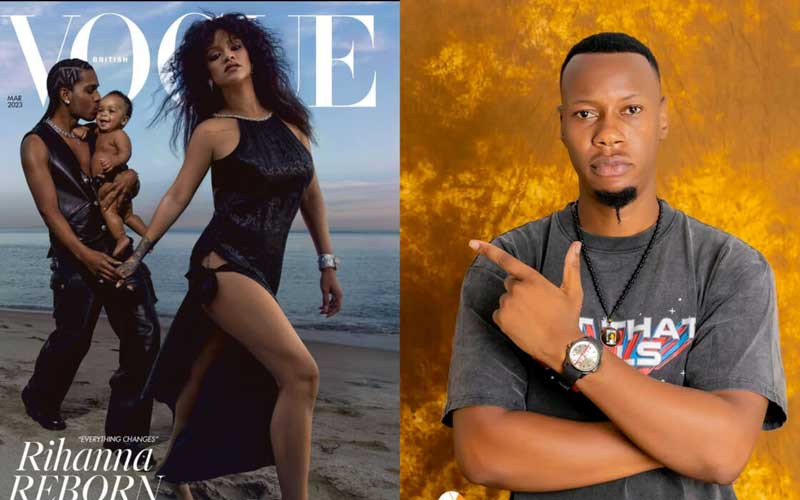 SELF-EXILED former Information minister Jonathan Moyo, who is believed to be in Kenya where he fled to in the aftermath of the November 2017 coup that toppled the late former President Robert Mugabe, has added his voice to the on-going debate about masculinity which was ignited by local social commentator Tawona Knight Shadaya.
The controversial Shadaya shook the world on social media last week after he tweeted shaming American celebrity couple, rappers Asap Rocky and Rihanna, over gender equality roles in their relationship.
"The emasculation of men continues... you can already tell who the man is in this relationship... that dude about to be a proud mother of 2," Shadaya tweeted as he attached the viral picture of the Vogue magazine cover with Rihanna leading the way holding her husband Rocky's hand, while he was carrying their baby.
As of yesterday midday, the tweet, that gained Shadaya global limelight, had reached 59,8 million views on Twitter and he has gained more than 6 000 new Twitter followers after the tweet.
Shadaya normally uses his social media handles to raise masculinity awareness among modern men.
This time around Shadaya, known as the Alpha, crossed the local boundaries and landed on the international stage where he has provoked Twitter users in America and across the globe.
In the ongoing debate, some are of the view that Shadaya is disrespecting women as far as issues of gender equality are concerned, while others are tweeting in his defence.
Moyo yesterday praised Shadaya for raising the country's flag high through his tweet which has been trending for the past four days.
"Kudos @ShadayaKnight for getting the world talking: Different strokes for different folks. The world needs to talk!" Moyo said on his Twitter handle.
However, Zimbabwe award-winning journalist Hopewell Chin'ono had earlier warned Shadaya for his tweet saying this could block his gates for international employment.
"This tweet has been retweeted countless times, it has been read by over 58,5 million people, but like death, Shadaya will have to carry the cross alone. This tweet will block any international job prospects for him. While many cheer him on, he will face the consequences alone!" Chin'ono tweeted.
The issue Shadaya raised is of importance in the United States where feminists are wont on ending masculinity so as to create an equal environment between men and women.
Responding to Shadaya's tweet, American politician and educator serving as the US representative, Jamaal Bowman said: "As men, our greatest strength is in our vulnerability and our submission to our love. This is an image of a strong, secure, loving family. Y'all be tripping."
American pop singer Tatiana tweeted: "I know you are not talking about masculinity… in your pastel Sunday best."
In support of Shadaya's view, local motivational speaker Nomathemba Primrose Ndebele tweeted: "To be honest, I fall under the category that Shadhaya dislikes, but I want for my son what he speaks of.
"I don't usual agree with him, but most of the times when I don't, I do soul searching and discover that it is the truthfulness of things he says and I have been that person he speaks of that makes me angry... but chokwadi ichokwadi (truth is truth).... would I want my son to marry a woman I was in my early years... definitely not... now that I am old and wise, I want a good man... but does a good man want me... he has choices between a 39 and a 21-year-old... why would a successful man pick me...??? My dating bracket is thinning... facts! They hurt, but still facts!!!"
Shadaya is following the steps of British-American ex-kickboxer and Big Brother contestant Andrew Tate whose views have been described as extreme misogyny by abuse charities who say they are capable of radicalising men and boys to cause harm.
Follow Donald on Twitter @DonNyandoro
Related Topics