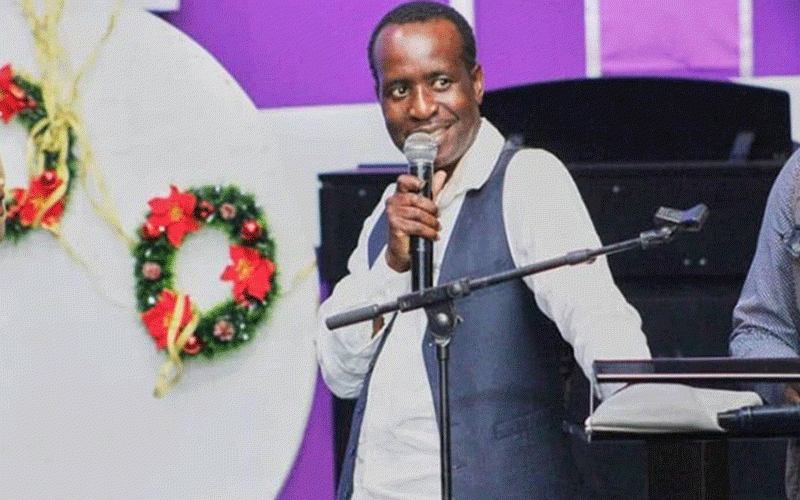 WHEN popular actor Collen Dube, who acted as John Banda in the once popular drama series Gringo, met his untimely death in 1999, the producers of the production had to find a "perfect" replacement for his character.
In searching for John Banda's replacement, award-winning Gringo series producer Enock Chihombori said he needed someone who was totally different from the rabble-rousing character of Banda.
As a replacement, a fresh new character, Mbudziyadhura — real name Blessing Chimhowa — hit the small screen on national television ZBC TV.
The Mutare-born, soft-spoken and unassuming character captured the hearts of many television viewers through his way of dishing out comedy in a subtle manner that would leave many in stitches.
However, after spending close to three decades in the arts industry, Mbudziyadhura has decided to call it quits.
Chimhowa started acting when he was at Sheni Primary School in Mutare and to date, he has featured in a number of popular films such as Soles of Emmanuel and Yellow Card in which he played the character Obert.
He also took part in the stage play titled Salome that premiered at the once popular Harare International Festival of the Arts in 2000.
Besides acting, Mbudziyadhura has also been involved in a number of radio and television commercials.
The 48-year-old Mbudziyadhura took to his Facebook page on Monday to announce his retirement which was met with mixed reactions.
He said it was a heart-breaking and difficult decision that he had to make in his life and acting career.
"I am quitting acting because ever since I tried to make a comeback, I have never enjoyed acting the way I used to do, the feeling is gone, it is no longer there, I was not myself," he said.
"I have to be selfish and consider my happiness; that is the main reason I am quitting. I am no longer enjoying this thing despite the fact that I acted for the past three decades or so."
He expressed gratitude to his fans who he said had supported him through thick and thin.
"I want to apologise to my loyal fans who supported me when I was still a nobody up to the present-day," he added.
Mbudziyadhura also took time to appreciate the likes of Chihombori for giving him the opportunity to be part of the Gringo cast and for moulding his career.
"Mr Enock Chihombori, thank you for creating the character Mbudziyadhura in Gringo series... you believed in me and I enjoyed playing Mbudziyadhura," he noted. "I call you the Leon Schuster (South African filmmaker) of Zimbabwe because you are a creative genius, keep on doing the great work my brother."
He also thanked his manager Paradzai Makosa, popularly known as Sekuru Para for the unconditional support he offered him.
"My personal friend and manager you are amazing, you believed in me and pushed me and supported me in every way, you are, indeed, a true and loyal friend," he said.
He also thanked his wife Agnes Nangara for her support, the government, all the locals and those abroad who made it possible for the brand Mbudziyadhura.
Commenting on Mbudziyadhura's post, a fan, Paradzai Murwisi said: "Mbudziyadhura, you are a legend. I feel that technology has taken away your livelihood. However, I respect your decision and we support it. So, all the best, we will always support you from behind. We know how to contact you."
Another fan, Trust Chidziva, said: "Eish, it is so painful, but do what makes you happy Mbudziyadhura, we will always love and remember your work."
"We will always cherish your talent in the industry and good luck in the journey of life... Big up legend," Libz Matwaya said.
Leeroy DeKing said: "Thanks for the memories Mbudziyadzura... wish you all the best in your next chapter."
Follow Christine on Twitter@Ruten3Christine
Related Topics