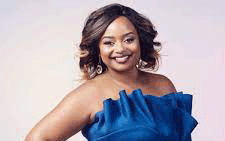 THE annual European Film Festival Zimbabwe (EuroFilmFestZW) which successfully ran from October 20 to 23 at the National Gallery in Bulawayo shifted base yesterday to MMX 5, Maasdorp Avenue, Alex Park in Harare.
The festival is a window into the intriguing world of European cinema, but also offers a platform to showcase films by young Zimbabwean filmmakers.
Making a return after a two-year sabbatical due to the COVID-19 pandemic, the four-day free festival gives local film enthusiasts a taste of Europe's screen diversity and creativity.
The sixth edition of the festival that kicked off last night in the capital will run until Sunday.
"After two years of the COVID-19 pandemic, the sixth edition of the European Film Festival Zimbabwe will be hosted live at MMX. EuroFilmFestZW is a platform to share, promote and create exchange between African and European cultures, focusing on Zimbabwean filmmakers," festival director Roberta Wagner said in a statement.
The festival will screen 15 African and 12 European movies from Cyprus, France, Germany, Greece, Ireland, The Netherlands, Poland, Portugal, Romania, Spain and Sweden.
"This year's edition celebrates the success of previous editions, and in particular on a wide range of activities. The festival is not only about screening movies in Harare and Bulawayo, it also includes input conferences, a masterclass, a short film competition and a curated selection of African cinema," Wagner noted.
Actress, film director, producer and radio personality Charlene Mangweni is one of the influential participants at the festival.
"Contrary to popular thinking, a film crew is not made up of just the director, actors, cameraman and editors. From make-up artists to script supervisors, to set designers and the characters, Charlene will go through some of the overlooked media jobs that need to be created and maintained to make the local industry more professional and combat rampant unemployment in Zimbabwe," Wagner said.
"There is a lot of artistic talent in Zimbabwe, especially in the film industry. Too often this talent remains unknown. The festival has come in to offer emerging filmmakers the opportunity to show their work on a wider scale."
Head of European Union Delegation to Zimbabwe, Jobst Von Kirchmann noted that culture opens doors for greater understanding and cohesion between peoples.
The festival opened in the afternoon with a conference curated by Alex Gwaze before the announcement and presentation of the BIOSKOP Zimbabwe short film winners.
As part of programming today, the film Becoming Astrid from Sweden will be screened at 1600hrs.
At 1800hrss (R)Evolution from Netherlands will be screened, while 303 Squadron, a film from Poland will cap the night's screenings.
On Saturday, at 1300hrs, Filamu Shorts 2022 (Assorted Pan African Films), curated by Nkosi Kwanele Ncube and Mercy Mangwana, will be screened.
At 1500hrs, Untamed Romania, a film from Romania will be screened followed by Her Job from Germany at 1630hrs.
Another German film, Cleo will be screened at 1800hrs with Oleg from the European Union closing the screenings on the night.
As the curtain comes down on Sunday, Pause, a film from Cyprus, will be screened at 1500hrs, which will be followed by the screening of Schoolgirls, a film from Spain.
At 1830hrs, The Big Hit from Spain will be screened, with Steps of Freedom, a film from Ireland wrapping up the night.
Follow Winstone on Twitter
@widzonato
Related Topics