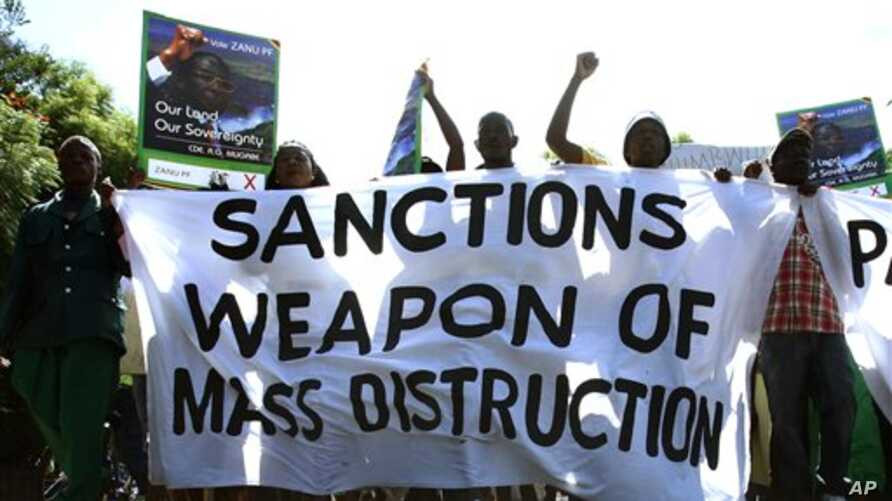 ARTISTES have traditionally been recognised as role models in society, with a critical role to play not only as entertainers, but also as socio-economic and political preachers.
Music itself has long been used to communicate, spread awareness, heal distressed souls and as social glue.
Today, sounds from different music genres will reverberate at Chitungwiza Aquatic Complex when both veteran and rising artistes take turns to entertain revellers at this year's edition of the Anti-Sanctions Gala.
The concert is part of several activities that have been lined up by government in commemorating the Ant-Sanctions Solidarity Day.
The Sadc Anti-Sanctions Solidarity Day was adopted at the 39th Sadc Summit held in Dar es Salaam, Tanzania in August 2019.
The gala will run under the theme: Enhancing Zimbabwe's Resilience through Economic Development and Engagement and Re-engagement.
For rising artistes, the gala has accorded them the much-needed opportunity to rub shoulders, mix and mingle with their role models in the showbiz industry.
This is an opportunity that does not come easily for up-and-coming artsites considering that many arts promoters prefer established musicians who are crowd pullers and offer better financial returns when engaged.
For budding artistes seeking to prove to arts promoters that they have what it takes to be engaged in future gigs, the gala provides that chance between 6pm and 6am, and will be beamed live on national broadcaster ZBCtv.
To seasoned artistes, the concert offers a good foothold and a platform for polishing acts to entice promoters for future engagements.
A star-studded line-up of performers across genres has been engaged to give music fans variety and probably the reason to attend the free concert.
Some of the artistes set to perform at the gala include sungura kingpin Alick Macheso, songbird Sandra Ndebele, Romeo Gasa, dancehall singers Freeman, Killer T, Jah Master and Dhadza D.
Gospel stars Minister Michael Mahendere, Agartha Murudzwa and Mathias Mhere will also be in action alongside dendera ace Sulumani Chimbetu, sungura maestro Nicholas "Senior Lecturer" Zakaria, Leonard Zhakata, Andy Muridzo, Mark Ngwazi, and journalist-cum-poet Nqobile Malinga.
The Chillspot Records duo of Arnold "Fantan" Kamudyariwa and DJ Levels, real name Tafadzwa Kadzimwe, are also part of the performers.
Follow Winstone on Twitter @widzonato
Related Topics