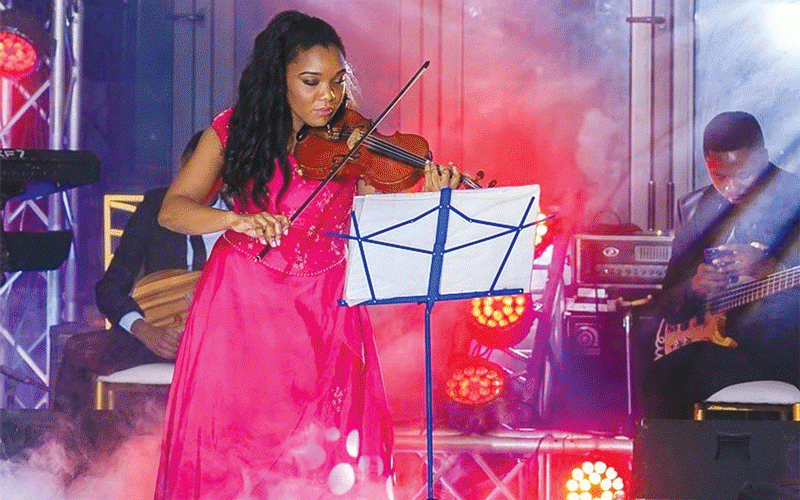 SONGBIRD Thembani Mhambi has sensationally claimed that she has been a victim of racism in the classical music opera genre.
Classical music opera is staged drama set to music in its entirety, made up of vocal pieces with instrumental accompaniment and usually with orchestral overtures and interludes.
Mhambi, who learnt how to play the violin at Chisipite Girls High School in Harare, said her musical journey was marred by discrimination at its infancy.
Speaking during an interview with Alpha Media Holdings chairperson Trevor Ncube on the platform In Conversation With Trevor, Mhambi notes that white people think they are superior to blacks when it comes to classical music.
"There is this perception that classical music and people who like classical music opera are somehow snooty and better than other people. So, because of that it naturally attracts people that have the mindset that European and non-Zimbabwean things are better than those of black people," she noted.
"There was one event I was performing at, actually it was a wine tasting event in Harare at a restaurant... They hired me to perform and they paid me.
"Then there was a Polish lady that came. She had heard that there was going to be violin music, and she just arrived and talked to the organisers and they told me to stop playing so that she could play. They quickly did a sound check and she performed for the rest of the event."
She added: "Last year I had another event where I was asked to perform, but they said I needed to have white people in my group. They said their clientele was multi-racial."
"It was shocking. They actually said to me 'if you do not have white people in your group, you can find extra violins, we will give them to white people to pretend to be playing in the background while I am performing'."
Mhambi formed the Classical Fusion group in 1999 which was dissolved in 2017.
She has collaborated with the Soweto String Quartet, the late Oliver Mtukudzi, Louis Mhlanga and Simphiwe Dana.
Follow Donald on Twitter @DonNyandoro
Related Topics