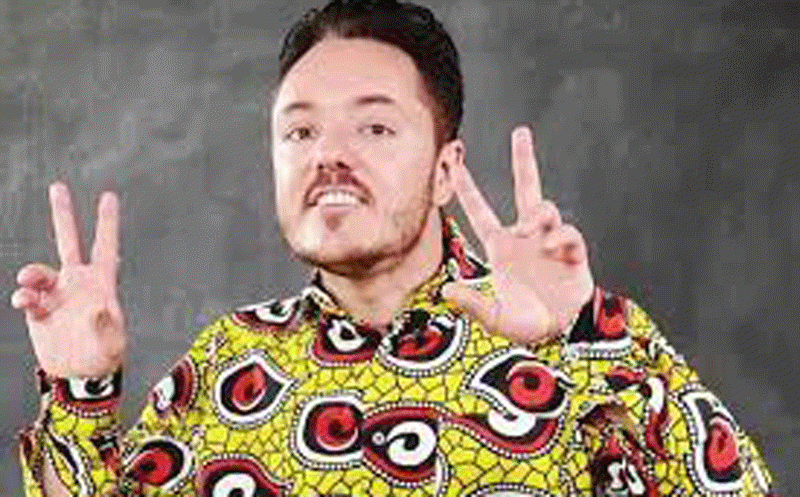 SHOKO Festival director Farai "Comrade Fatso" Munroe says the COVID-19 pandemic was a blessing in disguise as it gave them new ideas on how to improve the hosting of the annual urban culture jubilee.
After running the festival virtually for the past two years, this year's 12th edition which roared to life on Tuesday is capitalising on the relaxed COVID-19 regulations to assume a hybrid format whereby most of its events are being held physically, while others remain on the virtual platform.
Some of the festival's events are being hosted online to cater for those who may not be able to physically attend.
Regarded as the country's biggest urban culture event, Shoko Festival, organised by Magamba Network, runs until Saturday at venues spread across Harare and Chitungwiza.
Speaking to NewsDay Life & Style on the sidelines of the festival's opening ceremony on Tuesday at Moto Republik in the capital, Comrade Fatso said they were committed to providing the space for both untapped and seasoned creatives to showcase their talents.
"With this year's festival being hosted back in normalcy it has been good to see familiar faces and the crowd back. Producing the festival under COVID-19 was a struggle, but for the Shoko Festival team it was an interesting challenge to determine how to virtually produce a festival and how to get people to attend the event online," Comrade Fatso explained.
"The two years of the COVID-19 pandemic would not be regarded as lost time, but it, indeed, inspired the Shoko Festival creativity more. It was quite an amazing challenge; we came up with crazy sets that ended up influencing urban culture in Zimbabwe."
Magamba Network has hosted the Festival annually since 2011 amid difficult circumstances ranging from COVID-19 to economic and social challenges which have continued to choke the arts industry.
"It is really amazing to be doing Shoko Festival as a physical event after years of doing it virtually and we are really looking forward to taking the different creative programmes we have been working on to our different audiences around Harare and Chitungwiza," he said.
"I believe over the years we have tried to ensure that Shoko Festival is that space that promotes new and urban culture, and a space that promotes positive activism which is the objective of the festival.
"This year new performances like the Mash Up Night will bring together different genres, putting them together on the stage. This is inspiring new forms of arts, culture and very importantly taking it out to the people in all spaces from up-town with those events being hosted at Moto Republik to the high-density suburbs with the big event Peace in the Hood being hosted in ChiTown."
The Voice 2 Rep Watch Party held in partnership with Accountability Lab Zimbabwe set the festival in motion with audiences across generations in attendance.
On the night, guests were treated to a listening party of The Voice 2 Rep album titled Vakuru played on a big screen. The album to be released in October features 10 local youths who contested in a musical competition.
Part of the artistes featured on the album are prolific poet and singer Comfort Ndlovu from Khezi in Matabeleland South province, Vannessa Thembe an up-and-coming singer, actress and model, Tshepo Maseko, Bulawayo-based Afro Soul rising musician, Tinaye Shepherd, Pekayna, Chiedza Munyaya, Tsitsi Masawi, Cameth Panashe and Ru-Uniq.
One of the contestants, Shepherd performed Ruchapisa, a song about gender-based violence which received applause from the crowd.
Teen dancehall chanter Lali G (18) wowed the crowd with a stellar performance of his song about drug abuse.
Pekayna, performed A City That Got Killed, a song about the social illness and immoral activities the youths are being forced into in the City of Bulawayo due to hardships and life pressures.
Overall, 10 contestants performed educative songs that were pregnant with themes around issues to do with social ills, economic hardships and aspirations of Zimbabwean youths. After The Voice 2 Rep Watch Party, local wheelspinner DJ Krimz took the crowd to the dancing floor as he opened his playlist with the late dancehall singer and hero Soul Jah Love's hit, Simudza Gumbo.
It was, indeed, a memorable opening night.
Part of yesterday's festival programming included The Women's Cypher, held at Zimbabwe German Society. It celebrated African women in hip-hop, featuring TMRS AwaGe from Mozambique, multi-creative DJ Lady Light from Zambia and Mary Jane and Lisa Afonso from Mutare with DJ Fafi on the decks as well as an all-female band.
Today's programme at the festival includes Africa Satire Convention and Mash up Night at Moto Republik commencing at 1800hrs to 2100hrs, featuring a special musical collaboration of DJ Ace Fvr, Rhodalia Silvestre from Mozambique, Muse and Volts JT.
Over the years, Shoko Festival has provided a platform for hundreds of young Zimbabwean rappers, comedians, musicians and spoken word artists to perform, collaborate and express themselves.
l Follow us on Twitter @NewsDayZimbabwe
Related Topics