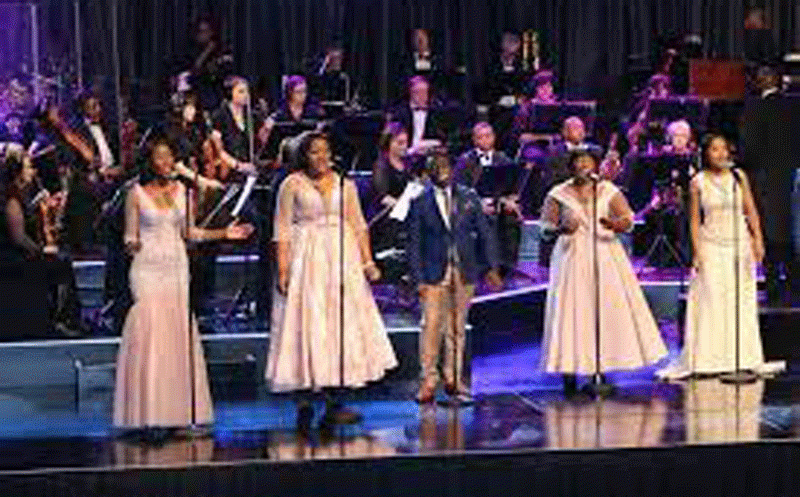 AS part of a strategy to take their music and brand to the fans and beyond the borders, Harare-based Seventh Day Adventist musical group, The Vine, tomorrow night stages a free concert at Sandton Convention Centre in Johannesburg, South Africa.
The potentially explosive night of praise and worship is dubbed The Great Physician tour, derived from The Vine's latest 12-track live DVD recording of the same title.
As the group takes its music exploits to a higher level, South Africa is the first stop of the tour that is expected to reach Namibia, Nigeria and the United States.
The highlight of the free show will probably be when The Vine performs its collaborations with the Mzansi singers featured on the live DVD such as South African Grammy award-winning Soweto Gospel Choir and Mabongi Mabaso Fero.
Some of the top South African artistes to also perform at the concert include Xolly Mncawango, Ntokozo Mbambo, Mahalia Buchanan and Benjamin Dube.
"Planning for The Great Physician tour has been going well and we are happy with the developments so far. Just like us, South African artistes who are part of the concert are also ready for the night of praise and worship at Sandton Convention Centre north of Johannesburg," The Vine manager Gamuchirai Mlalazi told NewsDay Life & Style yesterday.
"Through the inaugural leg of The Great Physician tour, our mission is to continue creating new synergies and expanding our reach. This will be the first time to bring our music to the Mzansi fans and this concert is free of charge as an offering that we are giving to God for all He has done for us and we encourage everyone to come."
Those across the Limpopo River who want to be part of the free concert should register on the link that has been provided on The Vine's social media pages.
"It is surely going to be a night of worship, filled with the presence of God. The gates open at 5pm and the show will start at 1830hours," she added.
Last week, The Vine choir director Everton Mlalazi performed at the two-day FNB WOW Festival held in Lusaka, Zambia, where he shared the stage with American gospel singer and pastor Travis Greene, Minister GUC from Nigeria, Chileshe Bwalya, Mutale Kapaso and Abel Chungu.
Follow Winstone on Twitter @widzonato
Related Topics