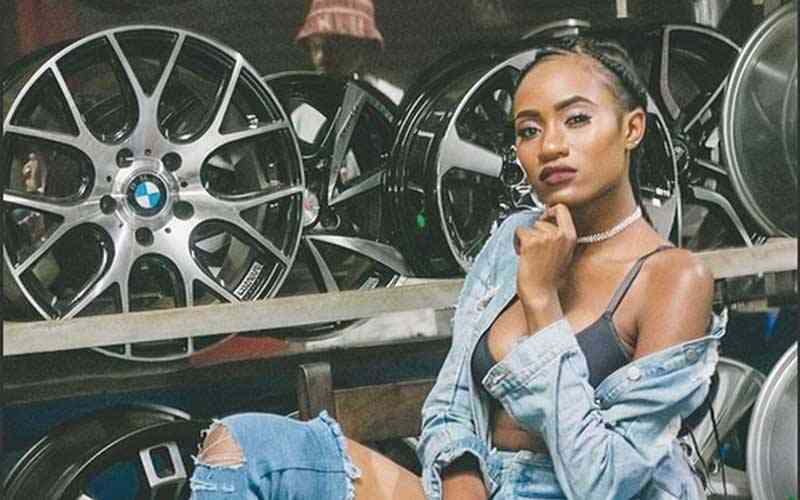 THE country's biggest urban culture jubilee, Shoko Festival this year has a special focus on local talent which kept people's hopes alive during the COVID-19 pandemic.
An array of up-and-coming artistes have been accorded the opportunity to showcase their talents and rub shoulders with the country's heavyweights at the festival.
Unlike the previous edition held virtually under the theme Shoko Universe due to COVID-19, this year's 12th edition will run from September 27 to October 1 at venues spread across Harare and Chitungwiza.
Moto Republik in the capital will remain the festival's main hub.
The organisers yesterday released some of the acts set to perform who include dancehall singer Freeman, king of drill Voltz JT Crooger and Kikky Badass hip-hop stars.
Also, in the lineup are new hip-hop stars, including trap sungura pioneer Tanto Wavie, Brian Jeck from Chegutu and Bulawayo-based rapper Luminous.
To add flare, international performers TMRS AwaGe and Rhodalia Silvestre from Mozambique and multi-creative DJ Lady Light, from across the Zambezi in Zambia will share the stage with local artistes.
"During the two years of lockdowns and a pandemic, our Zimbabwean artistes were the ones who kept us entertained and motivated while we were stuck at home. So, this year at Shoko Festival we want to celebrate our amazing local acts," Shoko Festival director Farai "Comrade Fatso" Munroe said.
"As we want to show that local is legit, this year all our headlining acts are proudly Zimbabwean as we salute the power of our artistes."
The festival theme is PARTYcipate, which is a clarion call to encourage young people to be part of public processes that define their future.
"The theme of the festival is befiting of the election season that is upon us. The festival is capitalising on the relaxed COVID-19 regulations and assuming a hybrid format where most of its events will be physical and some will be online to cater for those who may not be in the city to physically attend," Comrade Fatso explained.
Events lined up for the festival this year include the Voice 2 Rep Watch Party, Women's Cypher, Mash Up Night, the Roast of Temba Mliswa and the main event Peace in the Hood to be held in the dormitory town of Chitungwiza.
The Voice 2 Rep Watch Party will be held at Moto Republik on September 27 and will feature powerful new voices from across Zimbabwe that are using music to demand accountability.
The event is being held in partnership with Accountability Lab Zimbabwe. The Women's Cypher, set for Zimbabwe German Society on September 28, will celebrate African women in hip-hop, featuring TMRS AwaGe from Mozambique, multi-creative DJ Lady Light from Zambia and Mary Jane and Lisa Afonso from Mutare with DJ Fafi on the decks as well as an all-female band.
Mash Up Night will take place at Moto Republik on September 29 and will feature a special musical collaboration, according to festival organisers, while headline act Voltz JT will shut the night down.
As part of the programme, on September 30, Simuka Comedy will curate the second edition of the Shoko Roast of Norton legislature Temba Mliswa at REPS Theatre in Belgravia, Harare.
The show will feature self-proclaimed Prophet Madungwe, songbird Vimbai Zimuto, Lorraine Guyo, Sokostina, Ckanyiso Dat Guy, Bustop TV's founder Lucky Aaron and Comrade Fatso.
The festival's final day programme will include the main event Peace in the Hood to be held in Unit L, Chitungwiza, featuring headline acts Freeman and Kikky Badass who will get the crowd jumping with their electric performances.
Follow Winstone on Twitter @widzonato
Related Topics