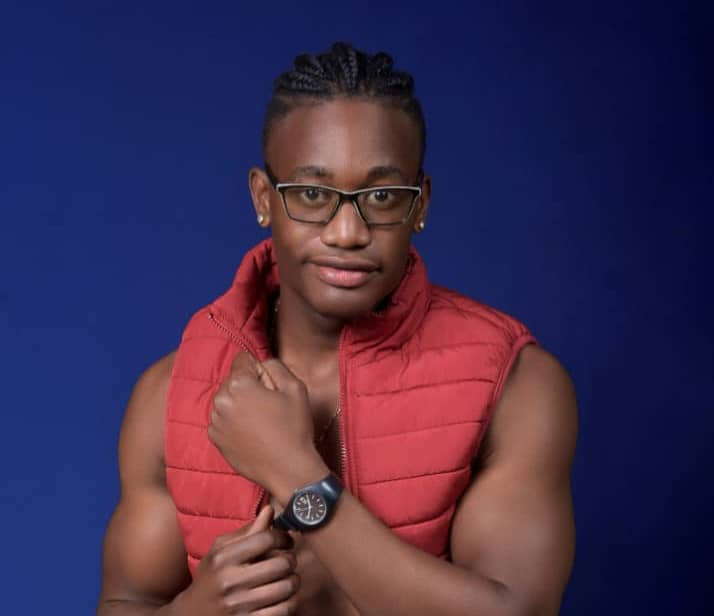 LOCAL model and fitness trainer Marshal Asante has used his talent to fight various social challenges such as drug abuse. At a time when most of his peers have turned to drugs to drown sorrow triggered by social pressure, the 21-year-old commercial and fashion model has instead found solace in fitness training. He believes fitness training can bring change to people's situations by enabling them to cope with stress and other life difficulties. Asante says he seeks to inspire others through basic fitness training to stay away from drug abuse and other life troubles. He believes fitness is for everyone, adding that it was possible to start fitness training and become a trainer as well. Asante shares his showbiz journey with NewsDay Life & Style.
Showbiz motivation
I want the old version of me, maybe two or three years back, to feel proud of who I am today. Through fitness training, I want to inspire a lot of people who might resort to or maybe abuse drugs or alcohol. I understand them in terms of their mental and physical being, so that is one thing which pushes me every day, to inspire someone out there.
The social media comments which I receive after posting a video of my sessions also give me strength as I come to know that I will be inspiring someone out there.
Of fitness training and modelling
There is a very thin line between fitness training and modelling. For one to be a model, you need to be physically fit, so I believe fitness and modelling is one and the same. For me, fitness training and modelling complement each other.
Role models
I have both local and international role models. Internationally, I am inspired by South African male model Daniel Maritz. He professionally groomed me as I used to watch his videos which are so inspiring. Locally, I am encouraged by Zviko, he led me into modelling after I met him when I was in high school. He inspired me to take up fitness modelling as a career.
Challenges
For fitness, I have to live a healthy lifestyle, be able to pay for the gym and buy data for social media posts and tutorials, so financial issues are one of the hurdles I am facing.
Also, society's perception towards models is a challenge I face as a fitness and commercial model. Some people believe that whenever I post my shirtless pictures or when I pose semi-naked, it will be an act of mischief, but it is just art and creativity which is part of the profession.
They tend to pass wicked comments. So, stigmatisation that models get from society is also a big challenge.
My career has not been well supported and embraced by my family. I lack parental support for everything that is related to modelling. I self-support my career which is a big challenge considering that it needs strong financial back-up. As a university student, this has been bothersome.
Career highlights
The best moment I will forever cherish is when I posted my picture on social media when I was at a competition, and a junior from my high school shouted: "thank you bro, you have inspired me." That retort really touched me and I shed tears.
This is exactly the reason why I am into modelling and fitness, to inspire someone that we can do something respectable because there are good and bad addictions associated with life.
Achievements
I have competed in national and local bodybuilding contests. Last year I came out fifth where I was the youngest competitor and in May, I also competed in Kadoma and came out second under my age group and sixth overall. So, I count all these as major achievements because they contribute a lot to my career.
Follow Agatha on Twitter @AgathaChuma
Related Topics