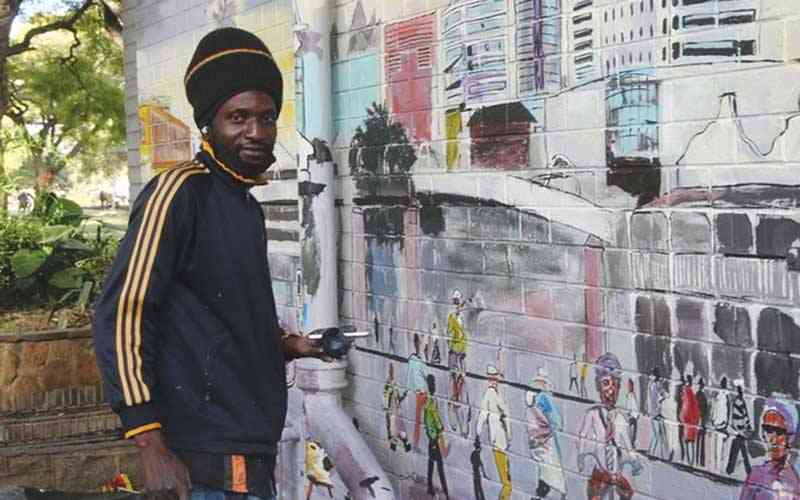 FOR Shelton Farai Chaumbezvo (35), a visual artist who has been using brush and paints for a living, art has been his major source of income.
Chaumbezvo has been eking out a living from paintings for about 17 years in Harare's central business district. To be the painter he is today, he was inspired by the San people who used painting as a means of communication. In a quest to become a good artist, he started using the pencil and acrylic paints at the age of 15 and began using brushes at 18.
Speaking to NewsDay Life & Style, Chaumbezvo said art made his life worth living.
"Life as an artist means that your primary focus is making art," he said.
"For 18 years I have been that artist who is not ashamed about his profession because I know the benefits that come with it. I do paintings that tell stories in relation to different occasions and also portraits of animals, pictures or anything that interests me at that particular moment.
"I go a step further walking on the streets selling those artworks in any weather condition. I am not ashamed of this hustle because I know that to be where I am today it is because of this hustle and I haven't achieved what I want yet," Chaumbezvo said.
The passionate artist takes five days to one month to complete an artwork depending on the type and details as per customer's request.
"Although business is low these days, I manage to sell 10 to 15 paintings a month to different customers both motorists and pedestrians."
Chaumbezvo lamented lack of transport which is making it difficult for him to carry many paintings to town since he uses public transport, but he remains positive hoping to buy a car soon through his endeavours.
Some of his works include a painting at Africa Unity Square, Harare, which talks about the World Bicycle Day, celebrated every June.
Follow Agatha on Twitter @AgathaChuma
Related Topics