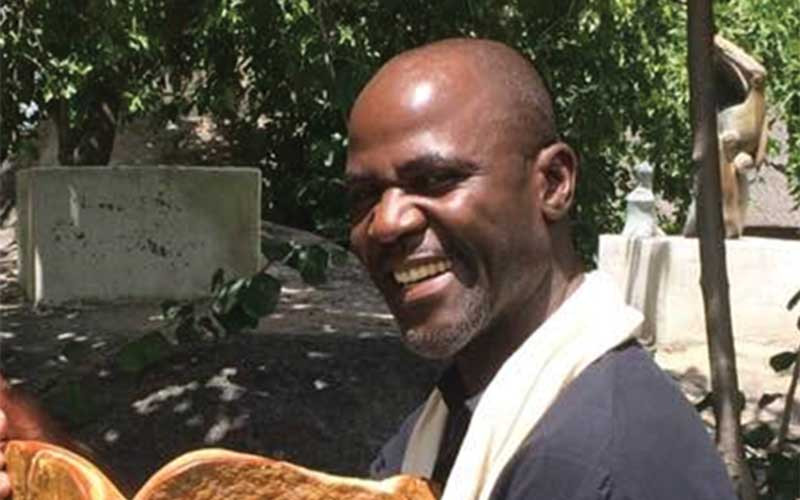 FOR Shelton Mubayi , a visual artist specialising in stone sculpture, giant sculptures speak more in storytelling.
For the passionate Chitungwiza-based artist, who has been making a living out of sculpting for about 33 years, hard work has proved to be the magic in the visual arts sector.
"For an artist to be recognised, I believe you need to work on massive monumental pieces for outdoor display in different areas like parks, museums or zoos," he noted.
"I had to go big to be able to occupy such places and to leave a mark in public spaces. Giant sculptures enable me to fully express myself and to share stories with the audience from different angles."
In his works, Mubayi is inspired by the saying small pieces are meant to provide only soup.
"I want to provide more than soup to my family, hence I will continue making huge sculptures," he said.
Mubayi believes achievement comes with a mixture of success, commitment and perseverance and one has to push in order to realise success in any life endeavour.
"Although I am a sculptor, I don't limit myself to that alone, I am also a chicken farmer which is my strong passion also," he reckons.
"Sculpting business is quite low these days due to the closure of some galleries because of COVID-19. Inability to access the right markets, lack of appreciation of artwork in the local market and individuals and the process that comes with putting up an exhibition both locally and internationally has been the major drawback."
Driven by the late Indian lawyer, anti-colonial nationalist and political ethicist Mahatma Gandhi's saying: "You may never know what results come out of your action, but if you do nothing there will be no results," the 46-year-old urged fellow artists to work harder for bigger results.
"I did not wake up as a good artist, it took me years. I used to watch my father (Sylvester Mubayi) sculpting while at the same time trying my own hand using chip offs at the age of 13," he recalled with some measure of nostalgia.
"Though I did not produce works of good quality, I knew that with such a beginning I would be able to make good creative pieces."
Mubayi is the founder of Disability and Women in Action.
He has exhibited his works locally and in other countries including Belgium and Germany.
Follow Agatha on Twitter @AgathaChuma
Related Topics