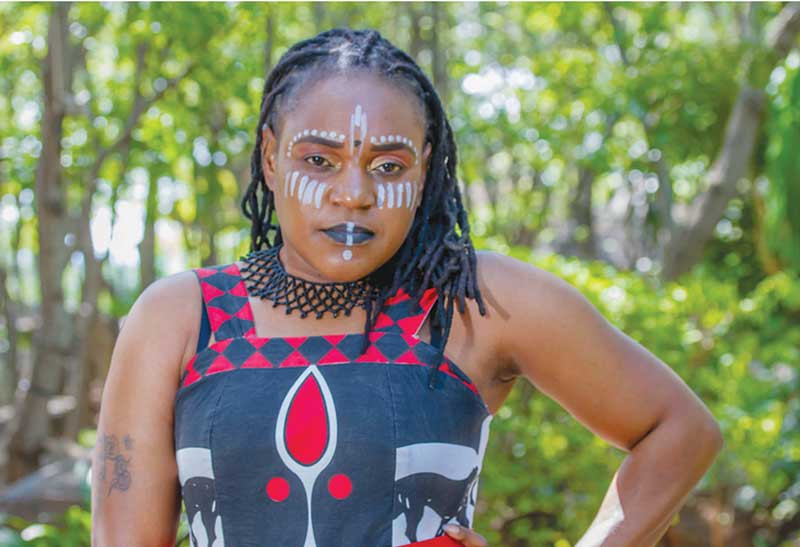 MBIRA musician Miriam Lishomwa has a strong desire to see women rising in the music industry because she feels they have the capacity to build a nation through their voices.
Popularly known as Sasha, Lishomwa is, however, one of those artistes who prefer to be addressed by her totem Madhuve, referring to the zebra animal species. As a result, she has come to be called Sasha Amadhuve.
Speaking to NewsDay Life & Style Sasha Amadhuve said although she was a busy artiste, she set aside time to mentor other women to boost their confidence.
"Apart from doing my music schedules I have also arranged, hosted and promoted shows to benefit the less privileged artists in our society, especially female artists. Programmes such as China Chemadzimai, which I used to do every Thursday at Joy Centre Machipisa, Highfield, Harare, was a platform for female artists to showcase their talent.
"And also the Divas Ghetto Invasion series, which I hosted every Wednesday at Ganya Nite Club, was meant for the female artists to get exposed to the stage and quite a number of female artists attended such as Pauline Gundizha, Ammie Jamanda and Tendai Chimombe, to name just a few. Given the opportunity, my dream is to see female artists in Zimbabwe being given the same platforms as their male counterparts."
Amadhuve takes pride in mbira music, a genre a lot of people had misconceptions about, but are now embracing.
"Being a mbira musician you were considered evil or someone who practises witchcraft by most people, but over the years people are now realising that there is nothing wrong in one doing traditional music or practising African traditional religion.
"Mbira is not evil or demonic, but it's part of the brainwashing impositions by the colonialists. So I am happy that society has started to appreciate our traditional values and culture which I take pride in," she told NewsDay Life & Style.
Amadhuve has been in the industry for more than two decades and is not entertaining any ideas of leaving the music industry anytime soon.
"As mbira artistes we continue to sing and preach our culture to the whole nation without fear. It is who we are," she added.
Follow Agatha on Twitter @AgathaChuma
Related Topics